A Closer Look At Race & Equity Policy Changes Approved By EGUSD Board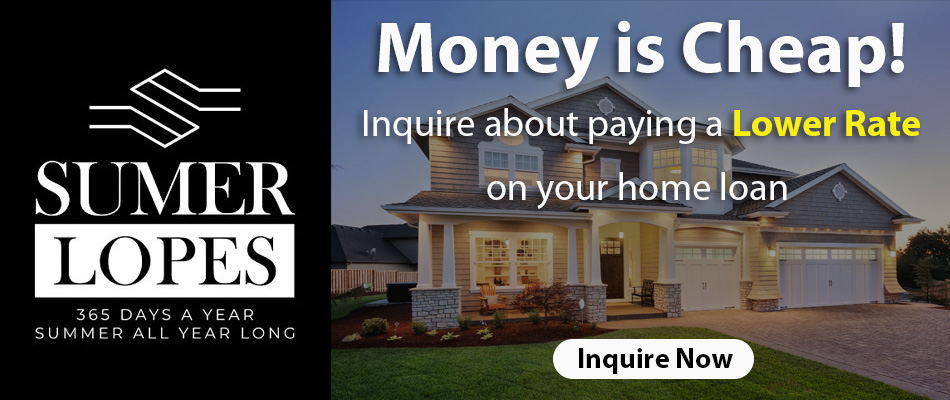 At last week's tumultuous Elk Grove Unified School District Board meeting, the board approved a set of updates to school race and equity policies and regulations. The changes come on the heels of a series of high profile race-related incidents occurring within the past year.  Some of these included discrimination or hate crimes within Elk Grove schools as well as within the larger community.
Moreover, the release of stinging reports documenting disparate suspension and expulsion rates effecting African-American students prompted a month's long process of collaboration between school officials and community advocates seeking to confront poor race relations and equity in Elk Grove schools.
With hate crimes on the rise nationwide, the City of Elk Grove is back in the spotlight.
Tensions reached a boiling point last week during during public comments where many African American families in Elk Grove expressed deep concern over what they see as ongoing racism, bigotry, and inaction by school officials to address racial problems.
It is during that same meeting however that members of the Elk Grove School Board unanimously approved a set of updates and changes to its existing policy and regulations, specifically designed to address racial equity. In addition to updating existing policy, the board also created new guidelines.
The meeting, as well as the actions taken therein by the Board, mark an important landmark in the ongoing saga of race relations in Elk Grove schools. 
As a follow up to our article last week, we're taking a deeper dive into the changes approved by the Elk Grove School District Board.  
Framing the Discussion
Deputy Superintendent for Education Services and Schools Mark Cerutti began by framing the discussion, as well as thanking the working group that led the effort. He then outlined a set of beliefs shared among those involved in the work.  These beliefs detail benefits to students, families and staff of efforts taken to address race and equity in Elk Grove Schools. They include:
High quality instruction that is culturally responsive and best meets the learning needs of all students
Disciplinary practices that are equitably applied and developmentally appropriate
A system where parents/guardians are direct partners with the school to teach and develop appropriate behaviors resulting in physically, socially, and emotionally safe learning environments
Dis-proportionality in exclusionary discipline being eliminated
Clear delineations of roles/responsibilities among School/District Administration and Law Enforcement
Adherence to Board Policies, Administrative Regulations, and the Penal Code
Implementing continuous improvement practices, including the provision of professional learning
All schools having Positive Behavior Interventions and Supports programs implemented at high levels offidelity, including restorative practices
Non-exclusionary discipline supports and interventions provided for students when behavioral concerns are observed
The Process
The working group that initiated the policy and regulatory updates formerly began its work in late August. During his presentation to the Board, Cerutti spoke to the process undertaken by the group.
Cerutti said, "There were times, and  I was telling the group, that we were going late night after night but there was no way I was going to cut off the meaningful conversation and the dialogue and the development of those relationships."
Additionally, the process is said to have included broad stakeholder collaboration. Thus, establishing and reinforcing respect, as well as building trust was also important to the process, according to Cerutti's presentation. Also noteworthy, identifying common interests, clear communications, transparency, and access to current essential information was deemed as essential to moving forward.
Officials conducted numerous Superintendent Cabinet meetings. On on the other hand, the Board Subcommittee met at least twice in recent months.

The Players
Many individuals helped craft the policy updates. The short-list includes local advocates such as Black Youth Leadership Project in joint force with The Village Advocates of Sacramento.
Speaking to the Board before the vote, Volunteer Advocate Allegra Taylor with The Village Advocates of Sacramento said, "To be in a setting, having a seat at the table, when you're talking and somebody is really listening, it makes a big difference."
Taylor added, "To share that space with my colleague Lorreen and the rest of the Villagers that participated made us feel as tho the district was welcoming our voices."
For reference we've included below the list of participating individuals cited in Cerutti's presentation to the Board.
Updates to Existing Race & Equity Policies and Regulations
The Board approved updates in five areas of policy and regulation. In a sign that members of the EGUSD Board was paying attention to the words of African American families expressing their concerns regarding the treatment of Black students, these updates include student discipline and due process for suspension and expulsion of students. In addition, they include the roles and responsibilities of school officials and law enforcement, the questioning and apprehension of students by law enforcement, and records of student interviews by law enforcement. 
Regarding student discipline, for example, the working group focused on reorienting discipline toward creating learning opportunities for students. Furthermore, alternatives to discipline practices that take students out of school, so-called exclusionary discipline, were of special interest. Notably, the planning beliefs express a desire for the complete elimination of exclusionary discipline practices. 
On a related note, restorative practices, which focus on improving relationships between people and communities, also drew attention, as did proactive student supports.
When in came to due process for students, the group targeted the need for clarity in complaint and appeal processes, as well the need to assure students receive due process relative to law enforcement activity in Elk Grove schools. Professional and adult learning will also come under focus in the future, as well as  school-parent/guardian communications.
In addition, the Elk Grove Unified School District will include data tracking and reporting  within annual report to the board/community.
Creating New Policy and Regulations
The Elk Grove Unified School District Board unanimously approved the creation of new policy and regulations. One of the most important outcomes of this is that it helps to better define the roles and responsibilities of school administrators and law enforcement. The new policy and regulations also guard against personal bias and racial discrimination. For reference, we've included a link below to the new guidelines and procedures.
Next Steps
Upcoming checkpoints include vice-principal training, developing and implementing a communications strategy, updating parent/student handbooks, data gathering and analysis, and progress reporting.
Changes to policy and regulations can be meaningful, and indeed it seems Elk Grove took important steps in that direction last week. However, there remains the need for accountability and enforcement as well as careful vigilance. We will look with all of you to see if our community can continue to move forward.
See the full presentation to the Elk Grove School Board: https://agendaonline.net/public/Meeting/Attachments/DisplayAttachment.aspx?AttachmentID=936214&IsArchive=0
Read More About Roles and Responsibilities of School Administrators and Law Enforcement: https://agendaonline.net/public/Meeting/Attachments/DisplayAttachment.aspx?AttachmentID=934367&IsArchive=0
---
Subscribe to Elk Grove Tribune via Email