In First State Of The City Address, Mayor Singh-Allen Declares The State Of Elk Grove Is "Strong"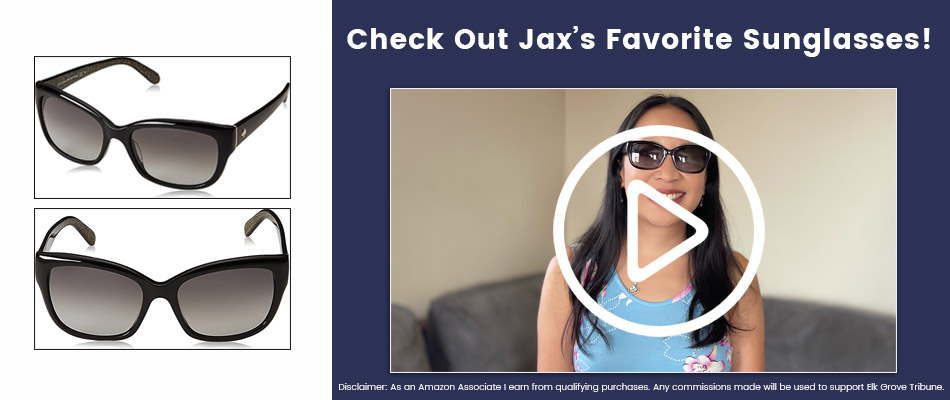 Elk Grove residents elected Bobbie Singh-Allen Mayor in November 2020. This week, in her first Virtual State Of The City Address, Mayor Singh-Allen described the state of Elk Grove as 'strong'. While the virtual event, which featured both live and recorded segments, covered a range of issues, Mayor Singh-Allen's speech focused on three core themes: putting people first, building up local businesses, and fostering the return to a new normal.
Better Days Ahead
Mayor Singh-Allen began her live remarks on a reflective but positive note, acknowledging the current health and economic crises while making sure to point to better days ahead.
I'm so pleased to share the state of our city with you. While we continue to fight the effects of a global pandemic, I have joined the City Council at a time when we are turning a corner in this crisis. A time when we can be more proactive to the challenges we are facing. When vaccinations are finally giving us a fighting chance to get back to normal and a time when we can roll up our sleeves and create solutions together. Good things are coming in the year ahead. [It] offers hope and healing for our community.

I'm focused on moving Elk Grove forward by putting people first, building Up local businesses, and fostering our return to a new normal.

Bobbie Singh-Allen, Mayor of Elk Grove
Mayor Singh-Allen then pivoted from her live comments to a recorded segment which she narrated, highlighting what she believed to be key issues of concern to Elk Grove residents. First and foremost, Elk Grove's ongoing response to the COVID-19 pandemic. Here, Mayor Singh-Allen highlighted the success of programs such as Great Plates Delivered and emergency funding to the Elk Grove Food Bank.
On Affordable Housing & Homelessness
Then, she turned to the ongoing housing crisis.
In February, the City and CSD bypassed the county emergency standards and opened a warming center. Volunteers hosted 25 adults and children at the Wackford Complex over 3 nights. But we estimate that there's more than 90 people experiencing homelessness in Elk Grove at any given time. In 2020, non-profit partners and the Police Department recorded interactions with more than 300 homeless individuals. Working together, the City and CSD is reevaluating the guidelines we use for opening warming and cooling centers to care for our residents who need us most.

But we can't stop there.

Bobbie Singh-Allen, Mayor of Elk Grove
According to the State of California and the Sacramento Area Council of Governments, Elk Grove needs to add as many as 3,000 affordable units to meet the needs of its growing population. This year, Elk Grove will consider changes to its housing rules in an attempt to increase affordable housing, Singh-Allen claimed. Since 2013, Elk Grove added only 255 affordable units.
Supporting Local Businesses
Circling back to Elk Grove's COVID-19 response, Mayor Singh-Allen touted her COVID-19 Economic Task Force, which focused on supporting Elk Grove businesses.
This group is developing strategies to connect hard-working families and small businesses with available local, state, and federal resources to help them make ends meet and maybe even get ahead again. This work is in addition to efforts at City Hall to connect Elk Grove businesses with nearly half a million dollars in grants and $1.2 Million in low-interest, flexible loans.

Bobbie Singh-Allen, Mayor of Elk Grove
Mayor Singh-Allen touted the City's ability to work with restaurants to make outdoor dining easier, as well as the opening of new restaurants in Elk Grove. Continuing the theme of buying local, she also highlighted the new Shop Local Passport Program. In partnership with Explore Elk Grove, the Chamber of Commerce, and the City of Elk Grove, the new program offers discounts at local businesses. Shop Local Passport launches April 1st.
Transportation & Development
Turning her attention to transportation and traffic issues, Mayor Singh-Allen pointed to newly completed road repairs and construction. She also highlighted ongoing construction and repair work which she expects to improve transportation city-wide.
Last but certainly not least, Mayor Singh-Allen thanked Elk Grove's essential workers and first-responders for their sacrifice and commitment to the Elk Grove community.
Essential workers are continuing to lead us on the road to recovery. From first responders to delivery drivers, healthcare workers to restaurant and retail professionals, your service and dedication to our community cannot be overlooked. Thank you to our Cosumnes Fire Department and all of Elk Grove's frontline essential workers for all that you do. Families everywhere look forward to the safe return to the classroom for our students and teachers. And we're excited about a future that brings back opportunities to safely gather, play, and celebrate at festivals and events.

Bobbie Singh-Allen, Mayor of Elk Grove
Mayor Bobbie Singh-Allen's last words:
There are reasons to be hopeful about our future. Our City is poised and ready to bypass this pandemic and move on to better days ahead. By putting people first, building up our businesses, and getting a foothold on a new normal, we can move forward into a brighter future. The source of Elk Grove's strength has, and always will be, its people. Our community is diverse, giving, and friendly. And for that reason, I believe that the state of our city is strong. By working together, we will only get stronger in the days, weeks, and months ahead.

I am proud to serve as your Mayor and I welcome the opportunity to work with you to make our community the very best that it can be.

Bobbie Singh-Allen, Mayor of Elk Grove
---