Sacramento County Didn't Spend All Of Its Coronavirus Relief Funds. How Much, Why & What Happens Next?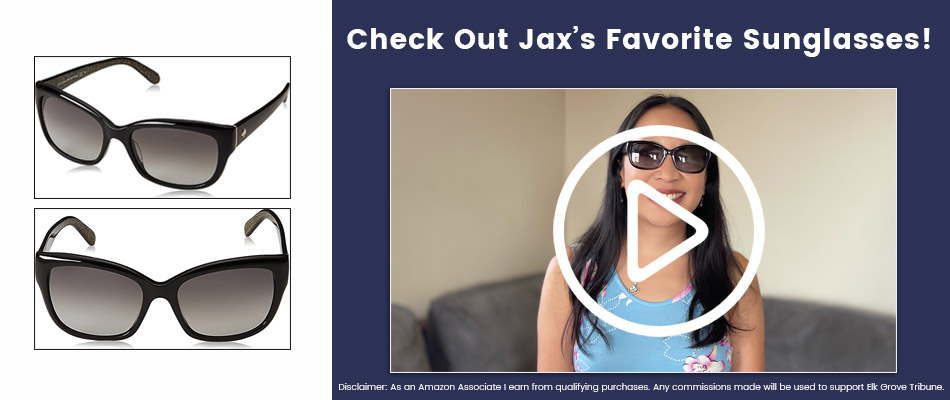 Believe or not, Sacramento County still has almost $50 Million in unspent Coronavirus Relief Funds (CRF). This despite a slowing economy, record unemployment, housing insecurity, business closures and a growing demand for Government action. If not spent, the unspent funds must be returned by New Years Eve. This week, during a Sacramento County Board of Supervisors meeting, local business owners and budget activists scolded County officials for mismanaging the money. Sacramento County is under at least a 3-week stay-at-home order due to a raging surge in Coronavirus cases.
What Happened?
Attempting to keep the funds here in Sacramento, Supervisors voted to divert remaining funds to the General Fund. To do this, the County voted to approve 'temporarily' parking the funds with the Sheriff's Office. The move, although apparently legal, raised the ire of social justice activists watch-dogging Law Enforcement budgets. County officials promised the Sheriff's Office would act as a 'pass-through' only. Official stressed that the funds would not be used for Law Enforcement activity, except those related to public health.
"Coronavirus money in, general fund money out. No departments benefits from that expect DHS and Public Health," said Deputy County Executive of Social Services Bruce Wagstaff. Asked by Supervisor Phil Serna to explain to the general public why, with so much need, it was so hard for Sacramento County to spend the funds in the first place, Mr. Wagstaff pointed to the increased time required to stand-up and staff programs to distribute funds, as well as changing and unreliable federal spending guidelines which he said contributed to delays.
The People Respond
Local activists with Peoples Budget Sacramento released a letter on social media blasting County official. It it they accuse officials of mismanagement of funds and dereliction of duty.
The CEO's (County Executive Office's) mismanagement of Covid funding has put us in this awful situation. Having to depend on the sheriff or probation to hold money to reimburse to county health to avoid the December 31st CARES Act deadline. The CEO's lack of concern for the health of Sacramento County residents and resulting slow walking of funds to county health has potentially resulted in loss of life. Now we're asked to give money to a sheriff who showed poor judgment in taking that CARES money and hoping he gives it back…or there will likely be even more loss of life. – People's Budget Sacramento
Adding:
Because the CRF Committee so severely delayed CARES funding for the Department of Health, prioritizing requests from law enforcement agencies, the County is now struggling to spend down $65 million by end of year. We understand the County Executive Office is concerned that these funds will be returned to the federal government if they are not expended by December 30th, and that they recommend "temporarily" allocating the funds to the Sheriff and/or Probation to avoid losing them altogether. However, given the severe and escalating health and economic crisis Sacramentans are facing, we implore you to identify a more creative and responsible solution that does not involve any temporary holding of funds by law enforcement, and especially the Sheriff's Department. – People's Budget Sacramento
Originally announced by Sacramento City Councilmember-Elect Katie Valenzuela and the organizers of Black Justice Sacramento on Juneteenth, the group said it was, "deeply concerned about the ongoing implications of the mismanagement of CARES Act funds, and frankly, we are not sure if this Board is learning from its mistakes."
Where Is The Money?
According to the state of California, CRF funds remain unspent in more than 30 of our 58 counties. This includes 130 of our 474 cities. In March Congress released $150 Billion in aid to states and local governments like ours. In addition, the Feds attached December 30, 2020 deadline for states to spend the funds. If not spent, States and local governments must return the funds. Sacramento County received some $206 Billion funds from the Feds and the State combined ($181 Million from the federal government; $25 Million from the State). Sacramento County officials came under intense scrutiny and criticism after it was revealed that over $100 Million of the original CRF went to the Sheriff's office and other Law Enforcement related activities, instead of directly supporting public health.
What Happens Next?
Of the $48.8 Million remaining, $40 Million is already restricted for use in public health activities, according to Dr. Olivia Kasirye, Sacramento County Public Health Officer. However, restrictions on the use of the CRF don't count as actual spending. The other $8.8 Million, according to the County, represents activities originally and falsely thought eligible for CRF. This misallocation of these funds created a budget shortfall of about $8.8 Million.
County Staff on Wednesday outlined 3 options for the Supervisors. Direct the unrestricted $8.8 Million to the Department of Health Services (DHS), spend it on the budget gap, nothing.
Sacramento County will 'prioritize' funding programs already receiving funding from the General Fund, said Wagstaff. These include homeless services, but primarily payroll costs for public health and safety employees from the probation and Sheriff's offices.
---
Subscribe to Elk Grove Tribune via Email