Elk Grove Neighborhood Summit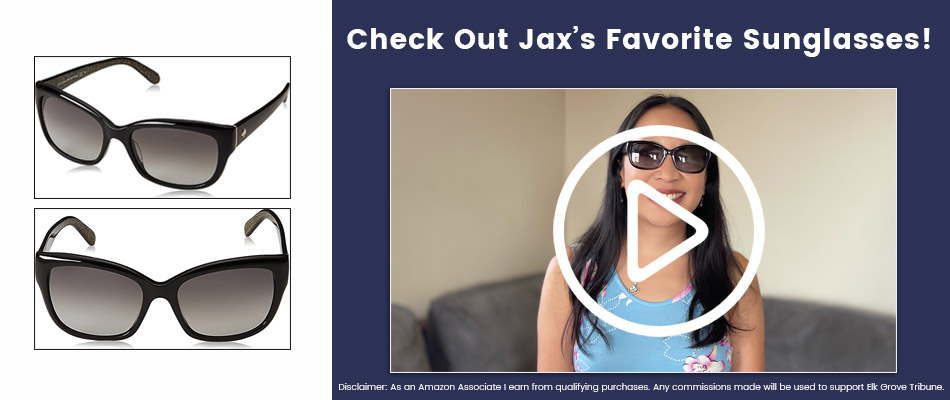 Mayor Steve Ly had high hopes in reviving the annual tradition of holding the Elk Grove Neighborhood Summit Wednesday night.
"I really wanted to bring this back and provide an opportunity to educate the constituents and the community members on some of the services that are found in Elk Grove," said Ly in his welcome to the event, which was held in the City Council chambers.
"You may have questions, you may not, you may find things that you are not aware of – the idea here is to present an opportunity that you can ask….I am constantly reminded that Elk Grove is pretty unique in that we have multiple jurisdictions here but we all work together very well, so that being the case, tonight is really is FYI – it's for your information so you would be better at assessing some of the needs of the community, so you can appropriately address some of the concerns in your neighborhood."
For that reason, at least  24 representatives from different city departments – Elk Grove Police, Public works, Recycling & Waste management, Planning, Development – as well as from the Cosumnes Community Services District (CSD)  and Elk Grove Unified School District were on hand to present information and answer questions about city services.
The first Neighborhood Summit was held in 2013, when Gary Davis was mayor. The last time the annual meeting was held was in 2016.
This video is the property of Elk Grove Tribune and may only be used with permission.
Questions From The Audience
About 20 residents attended the one and a half hour meeting, but only two people had questions of city staff. That prompted one Glenbrooke by Del Webb resident to ask how information about the summit was publicized by the city.
"Once again, we have more people here to give us information than we have people in the audience to receive it," said Mary Weatherill, 73, who said she received no notification of the summit.
"Are you utilizing the mainstream media so you can get the information to the people to show up and not disrespect you? So they don't keep asking the same questions over and over and (you) have to explain to them because they didn't show up or they didn't know about (where) to show up?"
align: left;">Kristyn Lawrence, the Public Affairs Manager for Elk Grove, said that the information about the summit was broadcast through the Next Door network, put on the city's website, advertised in the city's Week at A Glance posting, and listed as a Facebook event.
"We did cast a fairly wide net with two to three weeks advance notice," said Lawrence. "We're always wanting more people to come in to these meetings, and we're interested in the people's availability."
After the meeting, Weatherill said she learned of the summit through a board member of the Del Webb development who served as a liaison with the city.
"I didn't get anything through Neighborhood Watch, and I don't do Facebook," she said, adding that she represents 940 residents in the Del Webb community.
Answers for residents
Still, for at least two residents, it was a chance to get answers from city staff about their concerns.
One was Jazmine Verrett, who wanted to know about the progress of the Lower Laguna Creek Trail.
"It is showing as incomplete in every one of your systems," she said. "As a resident, I would like to be advised when is the completion date."
Verrett also had concerns about the lack of lighting and security along the trail, and said there were issues with the stop signs.
"You put some for pedestrians but not for vehicular traffic," she said. "I have six for pedestrian, zero for vehicular traffic, so I want to know – will there be undulations there? Is there a completion date?"
She also noted that a segment of the trail in her neighborhood was completed in November or December last year, but there hasn't been any construction for a period of time. She also noticed that the Conservation Corps came out to mitigate the grass in the area because it was a fire hazard.
"But the contractor came back, so (I don't know who is overall responsible for it," Verrett said. "So is there an expected completion date because kids are going to summer school, and (the trail) is open and getting the traffic."
Jeff Warner, Engineering Services Division Manager for the Public Works Department, said the new trail, which is being constructed on the west side of town and supposed to connect to the existing Poudre Creek trail, was supposed to be completed last year. However, he said there were two issues that delayed the completion of the project. One was that there was a significant shortage of street light poles and traffic light poles, since there are only to fabrication shops in the entire country that supply street light poles for construction projects.
"We have a booming economy right now – and there are lots of projects going forward, a lot of development, both private and public projects," Warner said. "We are anywhere from 6 to 8, to 16 weeks for signal poles sometimes, so that was one of the delays in ordering traffic poles."
Another factor was the long rainy season, which made it difficult to have work done.
"We can't move dirt when its wet and muddy, so we had to suspend the contract for several months," he said. "Those kind of compounded each other – we had the delay with the poles, and then we ran into the delay because of the weather."
However, Warner noted that the contract for the workers on the project runs out this week.
"So we're hoping that they are able to finish after this week, so they should be done with everything, minus what we call some minor punch list items. They should be wrapping those up and the trail, I believe, is being used, so it should be open," he said.
As for the participation of the Conservation Corps in the trail work, that was required since the project is being funded through a federal grant, which required that the state or local Conservation Corps be used.
Another resident, Randy Bekker, who has been a fixture at Elk Grove City Council meetings, also had a couple of questions for staff. One was directed to CSD Fire chief Mike McLaughlin.
"With the potential of the casino and hospital being high rises, (will you) start looking if we do not have have the equipment needed to service those tall buildings, and will there be a need for some type of training for your department in dealing with high rises compared to homes we've had all these years?" Bekker asked.
The Wilton Rancheria tribe is planning to build a 12-story hotel and casino, while California Northstate University is looking to erect a 12-story hospital in Elk Grove.
"We have some equipment currently. We currently have countywide standard guides for high rise operations, so our crews are familiar with high rise operations. But obviously, we have to take that to a new level, having some (high rises) introduced to our community," said McLaughlin.
" It's not a foreign concept to us, but certainly, we'll be placing greater emphasis as these projects move forward. (As for) mitigating the impact of these projects, we'll be working with the developers to make sure that any equipment we may need would mitigate any unique hazards associated with those facilities provided so that we can adequately service those facilities."
Bekker said he had another question, which he was asking on behalf of another community member.
"It's very difficult over the years to travel down Elk Grove Boulevard through Old Town," he said. "Can you explain or try to explain the issue of putting an optional route around Old Town in the street over the UP (Union Pacific) tracks as well or putting a bicycle path over the UP tracks?"
Kevin Bewsy, Capital Improvements Project Manager, responded.
"Generally speaking, to pout another at grade or grade separating crossing over Big Horn Boulevard or at or near Big Horn Boulevard would be very difficult," he said.
"We would need to get authority from Union Pacific railroad to do that. It's very unlikely we would get that. The only way we would get that is to remove another crossing. It's also inconsistent with our general plan – we have no new crossing identified, so it's not a real feasible alternative."
Bewsy added, "When you're working with the railroad, it's very challenging. They have much more authority than we do over their facility. Every time we cross that facility, it's up to them to allow that. So no, unfortunately, that's not feasible."
Before the question and answer period, which last about 15 minutes at the end of the summit, many of the city staffers gave presentations about the services which are available to residents of Elk Grove.  Some of the more interesting information about services include:
Code Enforcement
The city's philosophy about code enforcement is voluntary compliance. All property owners and business owners get a courtesy letter, and given 15 days or 30 days to correct a violation. According to Shane Diller, Assistant Director of Development Services, about half of complaints get resolved at that stage.
If violations continue after receiving the courtesy letter, the city will serve the first legal notice of order, which documents which needs to be done and granted another time period to rectify the problem.  About 90 percent of the complaints are corrected at that stage.
"We find we have very good support from citizens and businesses in Elk Grove for the standards of our municipal code because by simply letting folks know what's wrong and what needs to be done, 90 percent of the time, they correct the issues and we can move on to solving the next problem," he said.
Diller said that less than 7-8 percent of the cases that the city has to take require abatement action or issue fines or fees.
"You often hear the mantra that it's about the revenue generation in writing the tickets," he said. "If that's what you hear. We're really bad at it, because with the small amount of fines and fees we get, it's obviously about keeping the neighborhood safe, keeping the city pretty and clean and healthy."
He asked for the help from residents and businesses to serve as eyes and ears for the city.
"We have good support from our neighborhoods – we're not seen as a burden or an occupying force," he said. "The issues that get reported get corrected pretty quickly."
He noted that as the Fourth of July celebration approaches, the city is dealing with fire hazard abatement, mostly with  individual homes with high grasses or weeds.  CSD deals with lots 2 acres or larger. But starting in the third week of June, letters will be sent out to property owners who have high weeds.
Also, the CSD fire department and Elk Grove police will start proactively patrol neighborhoods for illegal fireworks. In addition to criminal sanctions, the city can fine people who shoot off illegal fireworks $500 per item.
"It can be very expensive, and ruin an Independence Day celebration," said Diller.
Cosumnes Community Services District (CSD) 
CSD Fire Chief Mike McLaughlin noted that his department covers 157 square miles, including Galt. As for providing ambulance services, the coverage area expands to 362 square miles, including the town of Wilton, Walnut Grove and Courtland.
Last year, the department responded to just shy of 20,000 incidents.
"Since 2012, the population increased in the communities of Elk Grove and Galt by approximately 10 percent, but our call volume have increased by 52 percent, so it's been an exponential growth in recent years," he said.
The department is currently in the development stage to build Station 77 on Poppy Ridge Road, right behind the Cosumnes River College annex. The site for Station 78 is just dirt at present.
McLaughlin said that recently he learned that the CSD Fire department received an award from the ZOLL Medical Corporation.
"Its an international corporation that gives out five awards every year for excellence in service," he said. "Four individuals were recognized for going above and beyond in providing care, for providing preventative types of services in the community, and there was one agency or organization that was worldwide – I'm pleased to say – it was your fire department, the Cosumnes Fire Department."
The fire chief said that the department was recognized for its development of a high performance CPR procedure.
He noted that several years ago, when he was beginning his career, when paramedics respond to a cardiac arrest, where the heart was not beating and there was no breathing, there was a 1-2 percent chance of success in reviving that person by CPR.
"The national average is now 14-17 percent, depending on the stats that you have," said McLaughlin.
"Based on the methodology we're putting in place, for individuals with a witnessed arrest – meaning when somebody was with them and was able to intervene immediately with hands-on CPR, as an agency, our survival rate is 46 percent, which is absolutely just an unbelievable stat – not something that I thought I would ever see in my career. It's basically a big game changer in how it's being done."
He said members of his department have been involved in teaching emergency room teams on how to do CPR the way that CSD fire department does it.
"Basically, the compressions don't stop, you know – the defibrillation, then clear," he said.
"Now, instead of clear, everybody clear, it's your hand 2 inches off the chest long enough to shock and it's right back in – the key is that we don't want to pause. We want to get the blood to circulate, give the patients a chance. It's something very remarkable."
McLaughlin said his department is willing to teach community groups what he called "Sidewalk CPR."
"The goal is we can show up, we can put some mannequins on any sidewalk and teach you to do CPR in five minutes or less," he said. "There's no more mouth-to-mouth – that's always been that apprehension. The key to it is, let's get the blood circulating so we can profuse the cells to give someone a fighting chance. Really, it's been immensely successful."
Recycling and Waste Management
Heather Neff, Recycling & Maintenance Manager, joked about her job by way of introduction to her department.
"I already know what you're thinking – wow, trash – she must have the most glamorous job in the city," she quipped.
Neff said that while most residents are familiar with the residential collection services which is contracted out to Republic Services – recognizable by their blue trucks – many are not aware of a lot of other programs that the city provides.
Residents can obtain up to three recycling carts and three green waste carts at no extra charge
 Used motor oil and filters can be picked up curbside. Residents just need to set the used oil and filters in seal containers next to the recycling cart. Republic Services will pick it up and replace the oil container for the next round.
 Starting last year, batteries can be recycle right from the front door. Residents just need to put them in a sealed plastic container on top of the recycling cart.
 Residents can get a free Sharps container either at City Hall or the Special Waste Collection Center, and place medical waste in it. Residents can either call Republic Service to make an appointment for pickup or they can request a mail-in kit and mail it back to the city at the resident's convenience.
Last year, the city switched from one bulky waste pick up per year on the city's schedule to three pickups per year on the resident's schedule. They just need to call Republic Services and make an appointment.
 The city offers roll-out services for seniors and disabled person. "If you got an ID that you're a senior or have a doctor's note showing you are disabled, Republic will roll your carts from the fence to the curb for your before servicing them and then roll them back, and that's a free service," she said.
 Residents can request a service interruption if they are going on an extended vacation or if they have a vacant home that won't be occupied for a while. They will not have to pay for a service which is not being used.
 The city offers reduced rates for low income individuals.
 Residents get one free dump per year for every household. "If you have a lot of stuff and bulky waste doesn't work for you, or if you want to get rid of it yourself, all you have to do is to show your ID at the transfer station and you get one free dump," Neff said.
 Free compost available at the transfer station. Residents are eligible to get up to 5 cubic yards (enough to fill an entire truck bed full) twice a year.
 Republic Services offers three scholarships a year at $1,500 each for students studying environmental science or remotely related to resource preservation. Neff said that this year, all three scholarships were unclaimed, meaning that $4,500 was donated to a scholarship foundation. Any high school student who will soon be a college student is eligible to apply.
The city offers free composting classes at the Elk Grove Community Garden. The city had been offering two a year, but due to its popularity, a third class will be offered this year.
 The city's website has a lookup tool, where you can type in any type of waste and press the "how to recycle" button, it will tell you how to dispose of that item.
 Residents can sign up for service alerts, and get text, email or voice mail reminders on when to put out the carts and which carts to put out.
This year, the department is holding its first annual community garage sale on June 23 at Old Town Plaza from 8 a.m. to 1 p.m. All of the vendor spots have already sold out, so it will be a really good crowd for fans of garage sales.
Partner Agencies With City To Provide Services
Elk Grove City Manager Jason Behrmann noted that Elk Grove is unique in that services in the city are provided by a variety of different agencies.
"Some cities are full service cities, like Folsom where I lived previously, or the city of Galt," he said. "The city provides the vast majority of services, but in Elk Grove, that's not the case."
He noted that it can be confusing to the members of the public to explain where Elk Grove gets all of its services.
"Water service – that is provided by the county but in some cases, depending (on where you are), it is provided by a separate water district," Behrmann said.
"CSD provides fire and parks, and the county provides sewer services. The city provides other services. We try to do a good job in communicating that, but this is confusing. The information on our website tries to direct people to the right polace, but as you can see, the city provides a lot of services but not all the services."
Economic Development
Behrmann said that one area which was not covered during the Neighborhood Summit is economic development.
"The city is working hard to bring more jobs to the community as well as additional retail and other amenities that you may be interested in the city of Elk Grove and other special events that we do in partnership with CSD and others," he said.
He noted that there are a lot of things happening in the city this year.
"We've mentioned a few of them – the aquatics center, the community center is under construction right now – it will open later this summer as well as the animal shelter," he said.
"We have three major construction projects  that are just now finishing up that I'm sure that the community is looking forward to opening up in the next several months. A lot of projects going on – a lot of them related to traffic."
The city manager said that one of the biggest concerns that residents have voice is getting across town, whether from east to west, or from north to south.
"We have a lot of capital projects meant to reduce that traffic congestion to make your life a little less annoying," he said.
"The priority of the city right now – economic development/job creation, public safety – those are the top two," he said. "(We're) making sure that we are delivering services in a cost effective and efficient manner and partnering with our community in support.
Last Word
The last resident to speak at the summit thanked the staff for their work in making Elk Grove a 'very efficient and well run city."
"It's just a great city to live in and I'm very proud to live here," said Chris Houlemard, 48, who has lived in Elk Grove since 1993.
"People ask me all the time, 'why do you live in Elk Grove and commute?' because ,unfortunately, I work in Sacramento. The commute is horrendous but it's worth it every night when I come home because it's a great city to live in. I'm proud to live here and I want to thank you all for the hard work and service. Many of you guys volunteer and you have full time jobs. I mean, it's an incredible team, so thank you.
You don't hear that enough. I e-mail you guys a lot and you guys respond. It's amazing, so sometimes it's great to hear the positive, and you're doing a great job. So, keep up the good work. We're here to support you – all of us here – I hope they're all here to support you, so let's keep working towards making Elk Grove a great place to live. Thank you very much for your time this evening. Thank you."
Mayor Ly welcomed Houlemard's comments.
"People who do come have concerns – it's very refreshing to hear that positive feedback," he said.
"The truth is, we just have very good people in Elk Grove – exceptional, above and beyond. Elk Grove was already high functioning when I came on council and I just (feel) privileged to live in this wonderful city with wonderful people that serve above and beyond."
He thanked the audience and said he looked forward to holding another neighborhood summit next year.  After the meeting, Ly admitted that the timing for this year's Neighborhood Summit was unfortunate.
"I was surprised that there wasn't a full house, but I did not realize that this week was graduation, so I'm not going to do that next year," he said.
However, due to the low turnout Wednesday, Mayor Ly is thinking that the city might hold another Neighborhood Summit later this year.
"It might be a good idea once the Community Center opens," he said, suggesting that it could be held at the new facility.
---
Subscribe to Elk Grove Tribune via Email
---