Long Term EGUSD Board Trustee Bobbie Singh-Allen Formally Enters Mayoral Race With Strong Backing From Local API Community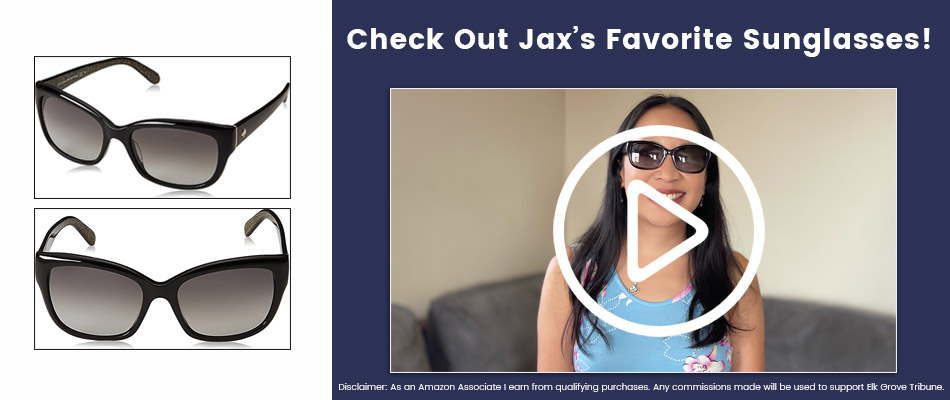 Today, Elk Grove Unified School District Board Trustee and community advocate Bobbie Singh-Allen formally filed her paperwork to run for Mayor of Elk Grove. The last few weeks have been full of controversy as a total of six women, three of them elected women leaders, have stepped forward with claims of bullying, harassment, and intimidation by Elk Grove Mayor Steve Ly. The deadline for City of Elk Grove mayoral candidates to file is Friday August 7 at 5 PM at Elk Grove City Hall.
On her Facebook page, Singh-Allen posted the following words.
"In the name of my forefathers and mothers ..
In the name of my family ..
In the name of women, minorities, the API community, immigrants, and the voiceless..
In the name of my mentor the late Mayor Joe Serna, Jr..
In the name of my community..
In the name of integrity, unity and good governance..
I am officially a candidate for Mayor.
I wore my beloved grandfather's watch as I filed my paperwork at City Hall and took the oath. He died many moons ago and always believed in me. I wanted him to be a part of my journey and pay respect to my roots and foundation. As an immigrant born in India, I proudly honor my heritage. The promise of America is real. Less than 90 days and I am on fire and ready to fight for my community. Everyone has a seat at the table.  #BobbieForMayor #IntegrityForChange" 
Singh-Allen joins a mayoral race that is sure to be interesting. Currently, incumbent Mayor Steve Ly, Trustee Bobbie Singh-Allen, Brian Pastor, and Michelle Kile are running for Mayor of Elk Grove this fall. Because of Ly's well known, vast fundraising efforts, the 2016 and 2018 mayoral elections proved very difficult for his challengers. Generally, the incumbent is favored to win. However, the embattled Mayor of Elk Grove has had a rough few weeks as more and more women have spoken out.
Asian Pacific Islander Community
Leaders Endorse Bobbie Singh-Allen
Considering that Bobbie Singh-Allen declared that she was running for Mayor of Elk Grove slightly over a week ago, she has already accumulated an impressive list of endorsements in a very short period in time.
The following API community leaders have endorsed Bobbie Singh-Allen for Mayor of Elk Grove:
Betty Yee, California State Controller
Fiona Ma, California State Treasurer
Mona Pasquil-Rogers, Former California Lt. Governor
Ami Bera, U.S. Congressman
Dr. Richard Pan, California State Senator
Paul Sandhu, Galt Mayor
Maeley Tom, Founder of API Legislative Caucus Institute
Amy Tong, Former Elk Grove Planning Commissioner
Annie Lam, Executive Director, League of CA Cities API Caucus
Jenny Bach, California Democratic Party Secretary
Nancy Bui-Thompson, SMUD Director
Dave Tamayo, SMUD Director
Darrel Woo, Sacramento City Unified School District Trustee
Marielle Tsukamoto, EGUSD Lifelong Educator
Jackie Wong, Washington Unified School District
Gurjatinder Singh-Randhawa, Secretary of State Advisory Committee
Harpreet Sandhau, Retired City Councilmember, Richmond. Founder of American Sikh Caucus & Public Affairs
Zima Creason, San Juan Unified School District Board Trustee
U.S. Congressman Ami Bera
"Bobbie is a longtime friend. I have watched her lead California's 5th largest school district with compassion, dedication, and transparency. She has worked her entire career to empower Elk Grove families, and I know as Mayor she will do the same. Bobbie is also an inspiration to the next generation of young women and people of color, and I look forward to working with her to elevate the AAPI voices in our community."
California Assemblymember Ash Kalra
"Bobbie has done a great job representing 63,000 students for the largest school district in northern. California. She will bring the same passion and commitment that is needed as your next Mayor in Elk Grove. As an Indian American, I am encouraged to see her step up for a new role in public service."
California State Treasurer Fiona Ma
""Bobbie Singh-Allen has guided Elk Grove Unified School District through tough financial decisions and maintained strong financial reserves while remaining focused on serving the 63,000 students. She's a great leader in the API community and I am proud to endorse her."
California State Controller Betty Yee
"Bobbie Singh-Allen has earned the trust and confidence of working families through her leadership and service as an Elk Grove Unified School District trustee.  She will bring her commitment to inclusion and delivering results serving as the Mayor of Elk Grove, and I am pleased to endorse her."
EGUSD Educator Marielle Tsukamoto
"I fully support Bobbie Singh-Allen's run for Mayor of Elk Grove. She has a proven record of leadership, commitment, and dedication in her role as EGUSD Board Trustee. She also has a wide range of interests and has proven herself as a leader committed to the best interests of the community. I respect her willingness to listen to people on many sides and not rush to judgment. I believe that this is an asset that will enable her to serve well as Mayor of Elk Grove. Therefore, I fully and enthusiastically endorse Bobbie Singh-Allen."
As election season gears up both locally and nationally, Elk Grove Mayor Steve Ly faces a censure vote by the City Council next week.