4 City Council Members Vote To Send Mayor Ly Investigation To The Grand Jury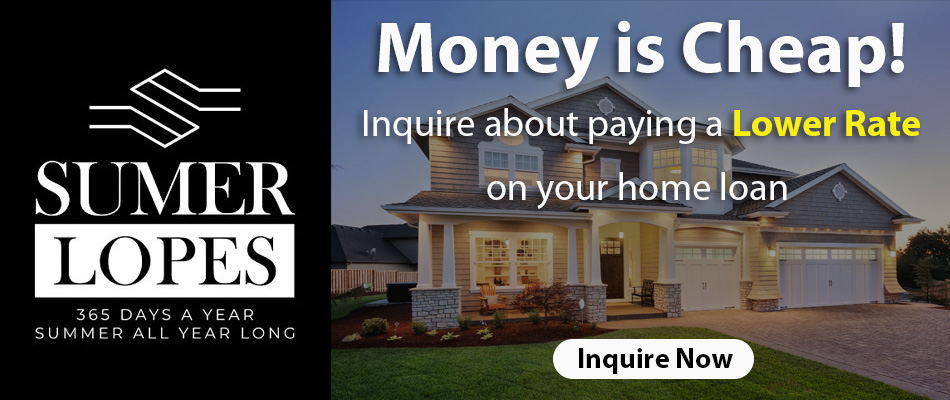 A six-hour long City Council meeting on August 12 concluded with 4 City Council Members voting for a grand jury investigation of Mayor Steve Ly's conduct. The decision came after months of allegations from female leaders of Elk Grove. The allegations accuse the mayor of bullying tactics, intimidation, misogyny, lack of accountability, and potentially using his supporters to undermine his opposition in campaigns.
The Public Weighs In
The last item on the agenda was voting for the censure of the mayor for his conduct. But tensions were already high going into the meeting. One early caller, former City Planning Commissioner Paul Lindsey, wanted the mayor to resign. Lindsey's reasoning was that the mayor had done little to stop the harassment and violated campaign laws. When the topic of censure did come up, there were almost 100 callers ready to speak. (However, many of the callers did not end up speaking, due to not being near their phones or hanging up). Public comments lasted for two hours.
Public comments ranged in opinions and actions. Members of the Hmong community voiced their anger and concerns over how they were portrayed to the public. Some were angry that the Hmong people were portrayed as "attack dogs" that the Mayor sent out. Hmong parents did not want a "target painted on the backs of their children" because of Hmong resentment. Others believed that Ly's opposition was raising a ruckus for their own political gains. Callers who were in support of the Mayor came not just from Elk Grove, but from the Bay Area, Southern California, Modesto, Fresno, and Wisconsin. A handful of callers spoke in Hmong.
There were many comments accusing Bobbie Singh-Allen and her allies of bringing these allegations forward so she could win the mayoral election in 2020. Some of the allegations go as far back as 2014. Callers wanted to know why this issue was brought up now instead of years ago when the incidents happened. Again, some believed that this was a politically motivated move.
One caller, Stacy Anderson, recalled an instance between the Mayor and Ty Sorci. Anderson states that the Mayor has blocked her on Twitter, violating his role as an elected official. Furthermore, she states an encounter she had with Sorci that was similar to his conduct regarding the treatment of Jaclyn Moreno. After stating that Anderson had video evidence, the situation was "remedied, but Steve Ly did not take responsibility."
Read about Moreno's experience of working alongside paid campaign staffer, Ty Sorci in her op-ed.
From The Victims
Bobbie Singh-Allen, Jaclyn Moreno, Mackenzie Weiser, Linda Vwj, and Nancy Chaires Espinoza also called in with their comments. Moreno focused her comments on making sure that the City Council would make a committee to protect women and girls. She also voiced a need for a "hotline" where citizens and city officials could anonymously report cases of harassment. Vwj said that the many callers in support of the mayor was proof of why many Hmong women do not step forward when they are abused and silenced.
Kenneth Cheung, the husband of Dr. Jacqueline "Jax" Cheung, called in with his statement.
"City Council Members, my name is Dr. Kenneth Cheung. I am the husband of Dr. Jacqueline Cheung, also known to everyone as Jax Cheung. I am speaking to you all today on behalf of me and my wife.

Mayor Ly, today you emailed my wife. Please do not ever contact my wife again in this life or have any of your associates contact her. All contact with my wife in the future coming from you needs to go through her lawyer Thanh Foxx. The number is (916) 922-2255.

My wife, Jax, won't meet up with you now. She will meet up with you in my presence and the presence of her lawyer and all the other women who have come forward AFTER you name each woman by name and apologize to them for everything they have been through.

This includes the threats to my family, being intimidated by a Hmong clan, the fake social media profiles attacking her, having a miscarriage from the stress, being followed, having her car egged, being cussed out in public, having to hire a bodyguard, and having one of your supporters contact her ex-boyfriend friend from college and offering him up $2000 to be paid via Venmo if he would call into the July City Council meeting and smear her.

City Council Members, send this investigation to the grand jury on behalf of my wife, my family, Linda Vue, Bobbie Singh-Allen, Nancy Chaires Espinoza, Jaclyn Moreno, Mackenzie Wieser, Michelle Kile and all the other women who have been negatively affected by his behavior.

Oh yes, let's not forget my unborn child who didn't make it! Also, I think Mayor Ly should be asked to resign so Elk Grove can heal. It's what's best for everyone, and best for Elk Grove. Mayor Ly, you are a disgrace, a cancer pervading our city, and a boil on the butt of humanity. Thank you."
The City Council Weighs In
After hearing public comments, all of the City Council members gave their opinions and feedback.
The meeting can be viewed here.
Statement From Stephanie Nguyen
Stephanie Nguyen wanted to know if Mayor Steve Ly had followed her recommendations mentioned in the previous meeting. She asked that Ly write a formal letter of apology to the female victims. Nguyen also wanted the mayor to meet with these women to start a conversation, and also to take classes about harassment in the workplace. Ly had reached out to the victims for a meeting, but that communication was sent out hours prior to the City Council meeting. Otherwise, the mayor did not acknowledge any other action.
Nguyen expressed a desire to be the mediator whenever the victims and the mayor do decide to talk about the allegations. She believes that there has been a lot of blame thrown at each side, without any proper conversation or discussion. Instead of having the mayor take harassment classes, she believes that it would be better for him to take cultural sensitivity classes. Nguyen also wants a workshop led by Hmong women to teach the public about Hmong culture.
"A censure to me is a one and done deal. It is a reprimand, it doesn't show that a person is committed to changing these behaviors. And what I want to see Mr. Mayor is that you're committed, that you're going to fix these behaviors. Whether you know it or not, you, your associates, your team, your campaign staff are responsible for what's come forward to us these last few days. We spent hours today listening to public comments today and hours last meeting too. As the only woman on this Council, it has been really disturbing to hear these stories of these women and what they went through."
Ultimately, Nguyen made a motion to have Mayor Steve Ly investigated by a grand jury. She wants a third party to investigate the mayor.
Also, Nguyen wants the staff to write up a formal policy regarding censorship.
Statement From Patrick Hume
"My initial regret is that I wasn't able to understand some of the speakers who called in tonight. I regret it because they will also not be able to understand me. It is abhorrent that this is being cast as an indictment on the Hmong people. Hmong are not bad people. And you Mr. Mayor are not a bad person. However, the blind spot that is being exhibited — and why I wanted to hear from you — the blind spot is a deflection and character assassination and bringing everything up besides personal accountability to change the direction of this discussion.
If you had stood up in front of this. I think we would be having a wholly different conversation. Leadership requires us to be vulnerable and admit to our shortcomings. We didn't hear that from you. We heard a lot of deflection, and bringing up other things in the past does not excuse what is being alleged currently. If this was just one accusation that would be one way to look at this situation. To me, this speaks to something that goes against the democratic process.
This is an attempt to squash dissent and/or whitewash your image so that only positive things are said about you. And while I understand that there is a political advantage, at the same time there is a complete lack of authenticity and transparency. So, I am certainly not happy with where we are.
And unfortunately in the past, you've thrown your hands up and said that it's beyond your control. As leaders, we have to owe not only what we do, but what others do on our behalf. Even though it's beyond our control, we take control and take ownership of it.
I agree with Councilmember Ngyuen, not only with the personal enrichment of you but the idea of codifying a censure procedure. I am the big proponent of putting this to the grand jury so it takes us out of the judgment seat. I would attach not only the staff report but call in the items that were brought in tonight with respect to being blocked on Twitter and Facebook. The whole idea of not having an honest discourse of your actions and leadership. I am seconding Council Member Nguyen's motion."
Statement From Vice Mayor Steve Detrick
"I'd like to thank everyone who called in. Obviously this is a very sensitive subject. I'd also like to remind everybody that Ly is not on trial tonight, this is not a trial. As peers, we have to help hold each other accountable. Over the 12 years I have been on the Council, there has been bantering to keep each one in check.
This is what we're doing here tonight. We are our brother's keeper. Ly, we are your brother. I consider you a nice man. We've had good times and we've had disagreements. The Council adopted a code of ethics. Unfortunately, Mayor Ly you violated the code of ethics for the past six years, and there has not been any accountability of your own actions or your team members. It appears everyone else to be blamed.
You want to deflect to others and not taking responsibility or accountability. There is an arm's length of violations in the past six years and I am not going to revisit. Some of these issues we have talked about privately– man to man — to make you a better man, better leadership, better official. You have failed in all four principles, in responsibility, fairness, respect, and honesty as a member of our Council. That's really disappointing.
No matter what we do tonight, there will be some people who say we didn't do enough. Some will say we should have done more. Some are talking about the investigation by the Elk Grove Police Department. There may or may not be criminal charges, but that's not what the City Council does. The police department investigates crime and that's where criminal allegations are filed.
Just because something isn't legally wrong, it can still be morally wrong or ethically wrong. And I believe that what we have seen and heard over the past six years as well as tonight confirms it. My recommendation is to also have Mayor Ly have a due process by an independent body. I can also support the other areas of recommendations, write a formal letter of apology, continue the conversations with the women that were affected, and the other items that were brought up. Have this independently reviewed by a grand jury and give Mayor Ly a full due process."
Statement From Darren Suen
"This isn't comfortable for any of us here. We are trying to apply these laws of ethics to one of our peers. The fact is, we have heard from elected representatives and residents of our community, and we are trying to acknowledge their pain and suffering.
I believe these women. I don't think they have anything to lie about, but that's not something any of us take pleasure in. It's not comfortable. You've had many people call in on your belief, speaking of the pleasant dealings, and defending your honor. There is a stark contrast with these individuals [the female victims]. And we are trying to acknowledge them and give them a sense of not just closure, but a sense of that they were heard and they can get some sort of justice. It is disappointing. I just wish your apologies came earlier, not three weeks later.
I asked you to meet with them, but three weeks later there has yet to be any conversation. I really like Ngyuen's comments. I hope you will take those to heart. I too don't appreciate the deflection, there was a lot of victimization. There were allegations that we are ganging up on you. I'm disheartened by all of this because we got a lot of business to do in the city. The Council as a whole has done a lot of good work over the years. It's unfortunate that this little bit is a distraction.
I heard what my colleagues have said and I tend to agree with them on terms of a grand jury investigation. There are others calling for censure, but I hope you see that we are trying to be fair about this. We want due process as well."
Statement From Mayor Steve Ly

"I do appreciate all of you and I appreciate your candid comments. I do appreciate what you've said Vice Mayor, and I've always seen you as a brother. Most of the things we have shared have been positive, despite our political differences. I do appreciate each and every one of you in terms of approaching this. Councilmember Nyguen your recommendations are well taken, you've made your statement and I took it to heart. And upon how I can be a better leader.
All of these allegations about the conduct of my supporters does really hurt me. Some of these individuals, these women, who have stood up, I didn't fully understand it. I think it is important to acknowledge and recognize their pain. I believe them and I said so in my statement. But what I want to do is sit down with them and figure out a pathway for all of us to heal. That is the constant quest for self-improvement. In regards to classes, I think it's important for cultural sensitivity, especially when I hear about the disparaging comments about the Hmong community, which also breaks my heart. This is a community that is very loving and raised me.
So when I am being asked to disregard my family and denounce my family, that makes it very difficult for me. My denouncing of the Hmong patriarchy would be the equivalent of denouncing my father, my mother, my grandparents, and every ancestor that came before. And for a system that is almost five-thousand-years-old. (Audio counts out)
The community is crying and they are hurting. I think for all elected [officials] we should all be careful about what we say. Sometimes we do say it and we shouldn't have said that. In all fairness, it is important for everyone to acknowledge that. What you heard tonight are our community members who are hurting and they are not sure how to address it. I look forward to having a conversation and have workshops led by women who can come and share the culture. I don't think we should stop there. I think it is important for all of us to recognize our diversity, the various groups, the various cultural backgrounds. Whether it be LGBTQ, African Americans, Irish Americans, Vietnamese Americans, Irish Americans. What makes Elk Grove strong is that we are strong because we are diverse.
I've asked Jason Berhmann to look into offering cultural sensitivity classes for the entire City Council. As a person who is always on a quest to improve myself, I am open for that. Any classes, any opportunities, and discover my inner bias. That's not a problem, I'd be happy to do that. I think what is really important is that we do develop a centered process, we do want to move in that direction. I certainly support the idea that we move into that direction. Another thought that has been playing in my mind. In regards to an ethics commission, we really should ask the staff to bring back. It has been recommended in the past, and it's an opportunity for us to develop that. It's important to look at what sort of precedent we want to set and what kind of policy we have in place. I am certainly in support of that.
Honestly, I am deeply concerned that there are people who are doing it in my name and for the public that is listening, you do not have my approval to harass or bully anyone. It is wrong. Do not do that.
The strength of democracy. We allow open forums so that we can engage in healthy discussions and can move forward as a community. That is in essence, that is what democracy is all about. In the event any of my supporters are doing it in my name, or anyone who is doing it in my name, I want to tell you, please stop. You are not helping anyone. You are hurting everyone. Specifically for the Hmong community, I know you are hurting. You are looking for a pathway to heal and I am more than happy to help any elected to create that pathway and safe zone. So we can be that strong diverse and inclusive community.
I am concerned about this timing since it is so close to elections. Every couple of years I do get negative mailers. I get that. It's part of campaigning. My biggest concern is why is it coming to Council? At the same time, the balance of that is I also recognize my colleagues and their concerns about being a better Councilmember. I do appreciate your comments and suggestions and I take that to heart. I know it comes from a place of love and not a malicious attempt to hurt me in any way. I think at the end of the day, we have to look at some of these things.
As I look at the various individuals that have stood up, I think in order for me to progress with these individuals is to have one on one meetings. Councilwoman Nguyen, I understand that and I have tried to reach out. I understand that they have responded to my emails, but I haven't had a chance to read the emails, so I'll have to take a look at that. You taking the charge on that is greatly appreciated and having you part of a this will help to create a safe environment for the individuals who have stood up and can't feel like they can openly share. I want them to feel like they can openly share their concerns and want to discuss it with me.
I made it clear, I do not condone anyone conducting any disrespectful or harmful behavior towards women or really towards anyone. And if I find it, I am going to quash it. I grew up in this country hardly speaking English, being picked on, being bullied, I've suffered through this. I am married to a woman, I have sisters, my mom is still with me. So to imagine that they would be subjected to this type of mistreatment would be totally wrong. And I empathize with these women and what they have shared. But the most important part is I am willing to sit down with them, and I am willing to move beyond this.
I know the Council is motivated in finding justice for this, and so am I. I am supportive of an independent investigation. I will stand by their findings. I think it is important for the ones involved and it is important for me. These are actions that I do not condone and that I do not support."
Democratic Party of Sacramento Rescinds Endorsement
The Democratic Party of Sacramento voted to rescind their endorsements of Mayor Steve Ly. Those who voted no were: Andrew Becker, Harold Fong, Terry Schanz, Bruce Pomer, Nancy Fox, Maureen Craft, Andres Ramos, Marcia Blount, Eric Sunderland, Kendra Lewis, and Moe Sarama.
Moving Forward
It is noteworthy to point out that not one of the City Council members bothered to entertain the ideas put forward by Jaclyn Moreno or advocated by the victims. Elk Grove Tribune Editor-In-Chief Dr. Jacqueline "Jax" Cheung said that one battle had been won but explained the fight was far from over. "I'm glad that the City Council decided to sent this to the grand jury for an investigation. That's a win. We won this battle. But I'm disappointed that Mayor Steve Ly wasn't censured in this meeting and that none of the City Council members decided to really even consider the recommendations put forth by Jaclyn Moreno. Those were well thought out policies that all of the women who have come forward support. We deserve to be heard City Council members. If you want to prevent this from happening to any other women in the future, please take us seriously and these recommendations seriously. We are hurting so much and if you can't take steps to stop this from happening to anybody else, I just don't know what to say. "
---