Elk Grove City Council At Odds Over Apprenticeship Programs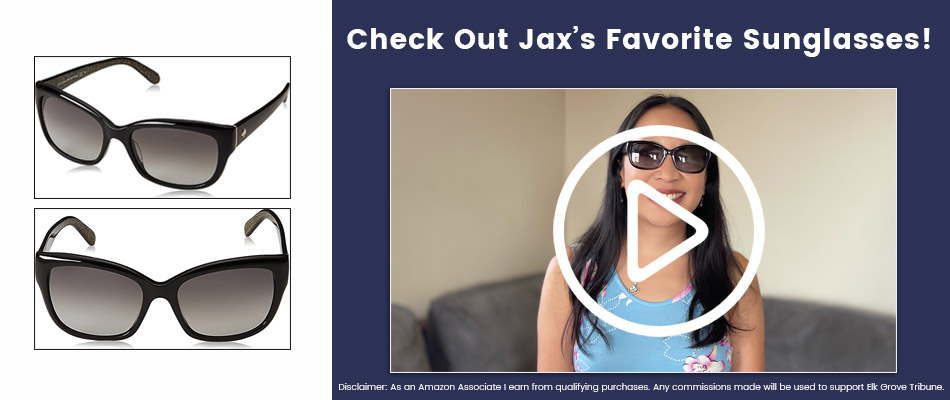 Tempers flared on the dais at the Elk Grove City Council meeting last week, prompting an audience member to shout, "hey" and "point of order" as City Council Members interrupted each other and argued over Mayor Steve Ly's pet project – apprenticeship programs.
The acrimony between City Council Members could be felt after Ly tried to set a deadline for ad hoc committee members to report back to the city council on their progress on developing apprenticeship programs, and they refused.
"Building ad hoc committees for the sake of delaying it sends the wrong message to the community," said Ly during the council comment period last Wednesday.
"I think it's important for us to have a timeline so we can actually bring it back, but what I'm hearing is there is no interest in bring (ing) it back."
Councilman Patrick  Hume took umbrage at Ly's comments.
"That's not what I said at all, and I don't appreciate being characterized that way," he shot back. "When there is something to discuss, we will bring it back. But for you to characterize it – that we're forming an ad hoc to delay – that's just patently false."
In May, Ly had proposed that the city develop what he called a community workforce training agreement, in which local hires and youth apprenticeships are included in contracts for public works projects in Elk Grove.
Many trade organizations saw Ly's proposal as a project labor agreement, and voiced their opposition to it at a May city council meeting.
A project labor agreement (PLA) is a pre-hire agreement that can be used on both public and private projects. Provision are set by both parties to meet the needs of a particular projects. Typically, they favor union shops. Employees hired for the project are referred through union hiring halls. Non-union members pay union dues for the duration of the project, and the contractor follows union rules on work conditions.
The public comments led the Elk Grove City Council to form two ad hoc committees to explore Ly's proposal. One would look at youth and workforce development, and the other at developing career pathways in the building trades on public works projects.
Last Wednesday, Ly noted that Sacramento had approved a community workforce agreement, which he suggested that his colleagues use as a "road map" for their work in the ad hoc committees.
"My interest is to put a date in which we can expect for this to come back for discussion in open session with members of the community, members of the trades, and council members," he said.
Vice-Mayor Darren Suen, who is running against Ly for mayor in November, pointed out that what Sacramento approved was a project labor agreement, and that it took over a year of talks to hammer it out.
"So, if you're looking for a deadline, I don't have one for you," said Suen.
Hume, who sits on the ad hoc committee dealing with the trades, said he and city staff had reviewed the Sacramento PLA.
"There's a lot of stuff that's completely not applicable to the city of Elk Grove," he said.
"We are diligently moving in a forward progress, but I don't think there is any way to fast track a deadline for when we can have all of that information fleshed out. There's a lot of moving parts to it."
Council Member Stephanie Nguyen, who sits with Ly on the ad hoc committee working on youth and workforce training, said her group isn't ready.
"We need to do our due diligence in that we flush this out fully before we start discussing things like this," she said.
"We haven't even had a chance to discuss our ad hoc committee with the community, let alone what we said we're going to do yet."
Suen also challenged Ly's assertion that the Sacramento agreement was an appropriate model for Elk Grove.
"I just find it interesting that you think it's a road map but I don't think you have even read the document, so how would you even make that statement?" he said.
"If you have, tell me why it's a road map? I'm just asking."
Ly disputed Suen's description of the Sacramento agreement as a PLA.
"My interest is to make sure there are certain things that we actually leverage our government money appropriately to workforce development, to projects, to apprenticeship programs. These are the things that are very important to me, so for you to make that kind of statement is out of order."
Suen asked Ly what he was referring to when he said, "that kind of statement" but Ly didn't answer.
Instead, Ly asked if he had consensus from the City Counil to give him a date on when to bring the subject back to the city council.
Nguyen threw out a suggestion.
"Sure, we can bring it back in 2019," she said. "I'll be in favor of that."
Ly asked for clarification on the date.
"Next year – we're going to need some time," Nguyen responded.
"I just don't understand how we can put a date on there when we haven't moved forward with what we said we are going to do. We just had a meeting last week."
Ly said he was only trying to make sure there was progress being made on the proposals.
"If we don't keep our eye on the ball, there's not going to be any effort to expedite this," he said.
But Nguyen said that since her committee is reporting back to the community, she didn't understand how Ly can say the council is not keeping an eye on the issue.
"We have no timeline," Ly replied.
Hume disagreed. "How can you timeline a negotiation with so many moving parts to it?" he asked.
Ly said that since it was obvious that the City Council could not settle the issue, he suggested that the subject be brought back next year.
Suen objected to that suggestion.
"Wait a minute – why, as Councilman Hume is alluding to – this is a complex document – you're so certain it can be brought back? I want to know why," he said.
"I would like to know what you think is such a road map that we can schedule something. You're so insistent on scheduling it as a date certain."
Ly pointed out that he was not trying to bring the issue for a vote by the City Council but for discussion.
"Why are you so uncomfortable in bringing it back?"  he asked.
That comment got Suen angry.
"You're putting words in our mouths, and we don't appreciate that," he said.
"I don't believe you read the document. I don't believe you know why it's a road map or not a road map. You're trying to simplify, oversimplify what we're trying to do here, and questioning our work."
Ly tried interrupting Suen.
"You're questioning on what I have done or not done," he said. "I don't appreciate that. Vice-Mayor, I think that's inappropriate."
That prompted Suen to say, "So we both don't appreciate certain things" followed by Ly's response: "That's fine – so we can agree: you're doing our thing, and I'm doing my thing."
By this time, a man in the audience started shouting, "hey" a few times to warn the City Council members, then "point of order" when Ly continued with "If we don't have consensus, that's fine."
A woman in the audience then interjected, "Keep the politicking for the campaign!"
The subject was dropped after Ly managed to get in the last word.
"Ok, can we move on, can we move on, please?" he said. "He's quiet (referring to the man in the audience). OK, I'm fine with that if you're not comfortable bringing it back. I just want to go on the record: I would like to see it sooner than later. Ok, we good? Ok, let's go on – next item (on the agenda)."
---
Subscribe to Elk Grove Tribune via Email