Getting To Know Sharie & Marcell Wilson of DreamGirls Fine Hair Imports & Star Struk Apparel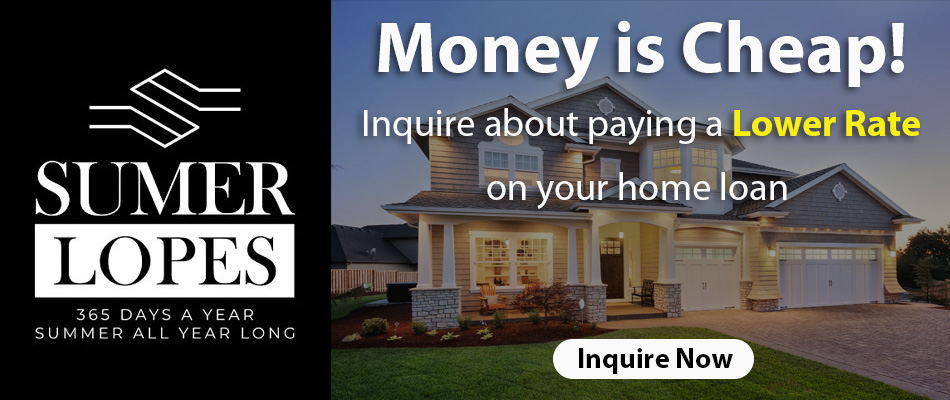 I had the privilege of speaking with and interviewing Sharie and Marcell Wilson. Bothered when I heard that a racist note had been left at DreamGirls Fine Hair Imports & Salon, as a writer for Elk Grove Tribune, I reached out to Sharie and Marcell. I wanted to hear their story, and to know their truth. So I showed up on their doorstep with my laptop.
First of all, Sharie and Marcell are a striking couple. It's not just their looks, it's the way they carry themselves with dignity and grace despite immense provocation and experiencing blatant racism in our community of Elk Grove.  I was horrified when I heard some of the things they have been through. To be honest, if it was me, I would not have held in my anger that well. Yet their resolve to make concrete change happen is apparent from the first moment you meet them.
Background on Sharie & Marcell Wilson
Sharie was born and raised in South Central Los Angeles. Her parents are still married. She majored in business marketing at Cal State Northridge. Sharie moved to Lodi in 2000 and to Elk Grove in 2001. She lived in East Elk Grove by Waterman Ranch. In 2004, she obtained her cosmetology license through an apprenticeship program. She and her sister Tonya own DreamGirls Fine Hair Imports and Salon in Elk Grove and one in Los Angeles.  She is also the co-owner of the first African American cosmetology college in Sacramento.
Marcell is a Sac native who was born and raised in South Sacramento. He grew up in a single mother household. Life was not always easy for Marcell. As a  teenage father he stepped into responsibility quite young. Marcell gave up a potential career in basketball to provide for his sons. For 12 years he has worked at Elk Grove Water and he is one of  only two African Americans who works at Elk Grove Water. He is also the owner of Star Struk Apparel. Their motto is "Be The Example."
Important to note, Sharie and Marcell call their family a blended family. Since Marcell was a teenage father and Sharie was previously married, they both entered their marriage with kids of their own. They married in 2013 and have lived in Elk Grove with their children. Recently, they purchased a new home in Sheldon Estates.
Faith & Giving Back
Faith is paramount to their lives. Their family attends Faith Christian Restoration Church of Elk Grove. Both Sharie and Marcell said that their faith in God has taught them not to react in anger.  Because of their experiences they know people will not listen to them if they react to racism with sheer anger and rage. They both feel that they will be more productive if they can have civilized conversations about all of their experiences with racism. They know it may be an uphill battle trying to convince some that racism even exists in our community.
Most noteworthy, the Wilson family makes it a point to try to give back to their community. They both do a lot of work with community groups and through Star Struk Apparel, Marcell's company. Sometimes, Sharie says, they just go on out and see what they can do for the homeless and the hungry. They like to pray with the homeless and to remind them that there is a God who loves them and there is someone in the community who cares. Not many in our community choose to rub elbows with the homeless on a regular basis.
Racist Occurences
I asked Sharie and Marcell to tell me a bit about some of the racist incidents they have been through. Sharie started by telling me about September 13th. This was the day that a stylist facetimed her and told her a racist note had been left on the door of DreamGirls Fine Hair Imports & Salon. Sharie told the stylist to call the non-emergency Elk Grove Police. Sharie spoke with Officer McCampbell. After hearing the facts, Officer McCampbell told her he was going to treat it as a hate crime. The Wilsons are glad that this incident was recognized as a hate crime.  A sergeant came out and told them he was going to assign a detective to this case.

In another incident some Caucasian young people pulled up. A Caucasian man was getting beaten up by two women. He came in the salon to get away from them. The two women got mad and started kicking on the door and calling them "nigger bitches." The Wilsons have a video of the incident. The Elk Grove Police Department did not address this incident as a hate crime. They have seen people drive by with Confederate flags yelling racist epithets.
Especially relevant, Marcell Wilson is pulled over by law enforcement on a regular basis.  Remarkably, he isn't bitter about it. It's just a fact. He drives a nice car. It seems like he is often asked whose car it is because they want to know if the car has been stolen. In another incident while driving his Caprese, a police officer pulled him over. The car was towed because it was one day behind on the registration.
In their neighborhood of Sheldon Estates, some of their neighbors assume they are drug dealers because they are an African American family with a nice house. It hurts, the Wilsons admit, because they have both worked very hard to lead straight lives working real jobs in order to provide for their family.
Hope For Town Hall Meeting
At a recent Elk Grove City Council Meeting Sharie & Marcell spoke about what they have been through and put out a call for a Town Hall meeting so that the community can have a conversation about racism in Elk Grove. Both Sharie and Marcell are hoping that people of all races and ethnicities can stand up and say, "Racism is NOT okay!" Everytime they talk about things they have experienced they feel like someone says, "Here they go playing the race card again."
Sharie was reassured by her recent meeting with the Elk Grove Chief of Police Bryan Noblett. He informed her that he is not going to tolerate any kind of hate. Having his support feels great.
The Wilsons are afraid that after awhile things will get swept under the rug and the Town Hall meeting may not happen or be delayed. They pray about the situation daily and try to be honest with their kids. They pray that the community of Elk Grove will at least be willing to listen and to try to understand that racism really does exist in our community. Many contribute to the problem inadvertently by denying it exists in the first place.
My Take of Sharie & Marcell Wilson
I look at Sharie and Marcell and I admire them.  Because it's hard not to. You see they have grace and forgiveness in their hearts even when they are confronted with racism on a regular basis. They have the courage to keep telling their story even when they are threatened. In addition, they still have the presence of mind to give back to others in their community. Let us be reminded that Marcell in particular still gets pulled over by law enforcement simply because he is African American, he drives a nice car, and they want to know if he stole it. It has happened to Sharie before as well. Therefore, I think the Wilsons have a positive attitude given everything they have been through.
Looking back on everything they have told me my heart hurts. In conclusion, bad things will keep happening if we do not pay attention to what is in front of us. Hence, I will do whatever I can to validate Sharie and Marcell Wilson and to make sure that their voices are heard. This is NOT okay. Racism has no place in Elk Grove. Furthermore, let's make sure that Town Hall meeting actually happens. Let the Wilson's experiences serve as a catalyst for change. Change will not happen over night. As a result, we must work to educate and combat the problem of racism with conversations from the heart.
"We come in love and peace. We are all humans. If we can just touch someone then maybe they can go touch their community and we can made a difference. Maybe we can make it so we can gain some respect. If even one person changes, it's worth the effort." -Sharie Wilson
"At the end of this, we're not trying to get special attention. We just want to be a part of the community, and to contribute to the community, and be accepted and respected as human beings." -Marcell Wilson
I hear you Brother and Sister. I hear you both.