Ginger Elizabeth Opens Second Location In Sacramento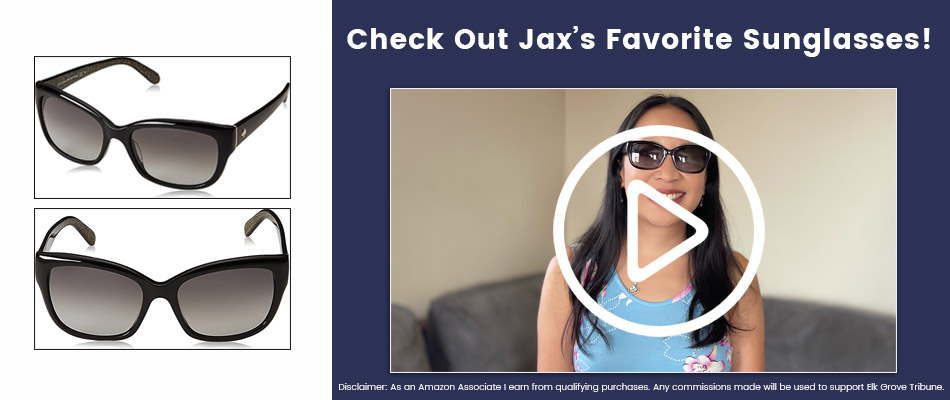 In the summer of 2018, my family took a month-long trip to Europe. Of all the countries we visited, France was by far the most memorable for me. The city is truly like the movies, the monuments are elegant, and the food is life-changing. Since then, my desire to cook and bake grew significantly as well as my desire for truly exquisite desserts. When my mom and I attended the grand opening of the new Ginger Elizabeth location, I was blown away by the treats I tried. Was I in Paris again?
Founded by Ginger Elizabeth and her husband Tom back in 2007, Ginger Elizabeth Chocolates has grown into a Northern California classic. Her chocolates are delicate, her macarons are classy, and her pastries are mouth-watering. So naturally, I was absolutely thrilled when the second Sacramento location was announced.
Atmosphere
Upon entering the new establishment, I was blasted with the scent of warm pastries, cooling chocolate, and roasted expresso. Safety measures were set in place with foot markers, hand sanitizer, and limited capacity. The staff was extremely polite and friendly, perhaps a bit understaffed though. They were well informed about their products and answered all the questions I had. I was absolutely in love with the new look, and couldn't get enough of the rose wallpaper. Then, of course, there was food! On one side they had prepackaged goodies that could be given as gifts, and the other side was meant for immediate consumption.
Rose Hot Chocolate
Described as 53% Valrhona Chocolate, Organic Straus Milk, Rose, Whipped Cream, with Del Rio Botanicals Organic Hand- Candied Rose Petals, I instantly knew that I needed this beverage. The temperature was perfect, as it did not burn my tongue. The chocolate was thick and creamy as if it came straight out of the chocolate river from Roald Dahl's Charlie and the Chocolate Factory. The rose flavor was subtle but strong enough to leave a lasting flavor. The chocolate-coated my mouth with a thick creamy film and made each tastebud sing. My mom and I could not get enough of this drink.
The Oaxacan Mocha
I was a tad bit more skeptical about this as I am not a huge coffee fan, but this mocha could not be compared to average coffee. The Oaxacan syrup used in the drink was described as vanilla beans, chiles, cinnamon, and fresh ginger, and boy did every flavor pop! The coffee was rich, the spices were strong, but not hot, and the ginger was nippy. Each sip brought a swirl of cinnamon and chocolate, which coated mouth. Overall, this was a hit at my party, and a great option if sweets aren't your thing.
Chocolate Ganache Macaron
Macarons one of my favorites, so of course I needed to try them. Priced at $2 apiece, I started with the classic chocolate. The bite was clean, the chocolate was rich, and the filling was smooth. Absolutely a must!
Pumpkin Pie Macaron
Wanting to be festive, I ordered this slightly anxious. Pumpkin is a strong flavor and often goes horribly wrong. However, this was not the case! The pumpkin was subtle and natural. The filling was light and creamy on the outside and filled with a jelly-like pumpkin. I was delighted by this fall flavor.
Chai Caramel Macaron
My final macaron was my personal favorite. The chai was naturally sweet, and the caramel was a delightful surprise. Both flavors mixed well and were not too sweet.
Chocolates
Of course, I couldn't go to Ginger Elizabeth without getting chocolates! I ordered two, one being Wildflower Honey Yogurt and the other being Lavender Caramel. The Wildflower Honey Yogurt was a milk chocolate base. The honey was strong, the yogurt was tart, and the texture was smooth. The Lavender Caramel was well-salted, chewy, and had a light lavender flavor. Overall they were absolutely beautiful.
Buttermilk Pear Panna Cotta
As a major foodie, I find myself constantly watching the Food Network. Oftentimes the bakers will make panna cotta, and I always wish I could try it. This dish included buttermilk panna cotta, Stillwater Orchard pear jam, and Gingerbread angel food cake. The bite was perfect! the flavors were light, and not too sweet. The jam was fresh, and the panna cotta was creamy. This was an absolute must for my next visit.
Cheese Danish
My final treat from Ginger Elizabeth was the cheese danish, a classic staple in my opinion. The pastry was sweet and flakey with beautiful layers. The filling was light, creamy, and extremely fresh. I loved the sweet and savory mixture. The perfect dish to end the food journey on.
Overall
Overall, I was extremely impressed with Ginger Elizabeth. Every ingredient was fresh, natural, and bold. It's no wonder there was a need for a second location. Each item I tried took my back to my summer in France, which was much appreciated (especially during this time where travel is not an option). Ginger Elizabeth will take you on a culinary adventure, so go try it today! Happy Dining!
Ginger Elizabeth
2413 J street
Sacramento, CA 95816
Website
Hours
Wednesday-Saturday: 7 AM – 3 PM
Sunday: 8 AM- 3 PM
---