Loving Vegan Cuisine At The Loving Hut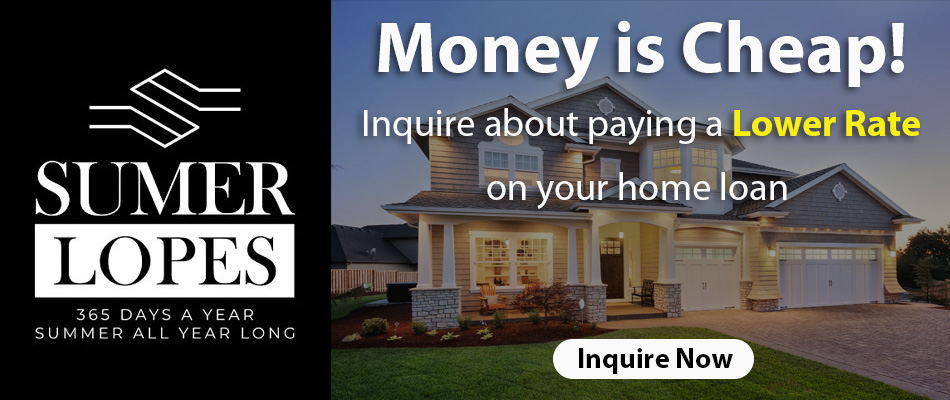 The Loving Hut Vegan Cuisine Restaurant
We are loving vegan cuisine at the Loving Hut. This particular restaurant has a unique mindset of plant-based foods that stem from the values of love and respect for oneself, mankind, animals, and our planet. This is the goal of veganism. Dining at the Loving Hut is a contribution to all of these life values, along with some terrific tasting Chinese, Thai and American vegan dishes.
About The Loving Hut
The Loving Hut has been a hidden secret for ten years in Elk Grove and a vegan phenomenon in Sacramento's vegan community.  It is located inside a small shopping cove on Elk Grove Boulevard and Laguna Springs. This restaurant is a part of a national chain of  Loving Hut vegan restaurants. This particular location is privately owned, with the traditional menu of delicious plant-based foods. It is also one of Sacramento's best and most popular vegan restaurants. Loving Hut has more than 185 locations in 36 countries. They have received numerous awards and recognition worldwide as the fastest growing vegan restaurant chain globally.
The Loving Hut
The Loving Hut in Elk Grove offers a meatless American, Chinese and Thai cuisine that tastes, smells, and feels like any other meat dish in these particular cuisines. The only difference is that these dishes are all plant-based with absolutely no animal products or by-products, thus making this a very healthy place to dine. This is clean, well kept, yet simple restaurant. However, it's grandeur lies in its utter respect for the earth, mankind, and animals. The Loving Hut is true in its values of love, peace, and kindness towards all beings on earth. The service and customer service is excellent and the food is served in a timely manner with quite a short wait after ordering. There are plenty of parking spaces in a large convenient parking lot and the hours of operation run daily 7 days a week from 11 AM to 9 PM.
The Food at the Loving Hut
Hot and Sour Soup
The hot and sour soup is no different in taste and texture at the Loving Hut than any other restaurant, minus the eggs, pork or chicken. It is a traditional tasting thick, savory, spicy broth with crunchy bamboo shoots, black mushrooms, delicious tofu, carrots, and green onions, with no animal products. It is quite large in size and can be split into four servings. This soup is hearty and filling and makes a great spicy appetizer before the main course. This soup bowl is large and is set at $7.50 which is comparable to other traditional Hot and Sour Soups in price. We enjoyed the sourness and the spiciness of this soup to its last drop. I highly suggest this soup if you crave a sour and spicy dish. You will certainly find yourself coming back for more.
Golden Rolls
The Golden Rolls at the Loving Hut is very tasty and filling, similar to spring rolls. The crunchy, softly-fried, wheat-flour wrap envelopes a solid packing of savory vegetables such as bamboo shoots, cabbage, black fungus, carrots, tofu. The dipping sauce is sweet and tangy, and makes a great combination with the Golden Rolls, as it adds an additional variety of flavor and texture. In comparison to other spring rolls at other restaurants, these contain no pork or animal products. These were, however, very rich in flavor, not greasy and highly recommended.  It will make another light and tasty hors d'oeuvre before your meal. At $4.50 for a plate of these rolls, I found this dish to be very reasonable in price and comparable to other traditional Chinese restaurants.
Orange Chicken
The Orange Chicken is phenomenal at the Loving Hut. The sauce is a sweet, tangy, orange delight similar to a traditional Orange Chicken. Each morsel is a battered soy protein piece, crunchy and delicious, that tastes just like chicken. The pieces are large, flat and square. However, if this dish was a taste test, one may never detect the difference between this plant-based dish and a traditional chicken dish. The aromas of this dish are tantalizing to the senses.
With one bite, and then the second, you will find yourself devouring this dish to completion. The perfect combination for my personal taste is a serving of white rice (one serving for just $1.00 may be perfect for two people) which accompanies the Orange Chicken delightfully. This plate seemed a bit small for $9.50 in comparison to a traditional Chinese restaurant. Knowing I was paying for quality and not quantity made the price worth this Orange Chicken dish.
The Loving Hut Burger
This Loving Hut Burger tastes like a typical decent tasting beef burger, except that this one is all plant-based type meat. It is filled with the usual toppings of onions, lettuce, tomatoes, pickles inside a traditional hamburger bun. The french fries are served along with the burger and were indeed quite tasty as well. The plant-based meat was a bit chewy, however, I will recommend the Loving Hut Burger to burger lovers who want the taste of a burger, minus the calories, along with the health benefits. At just $8.50 this burger meal is a great price to pay for a healthy choice.
The Loving Hut Environment
The Loving Hut is a warm and welcoming vegan restaurant. The greeters and servers are kind, gracious, gentle and friendly. The customer service is very good and each customer seemed content and well-tended to. The Loving Hut is clean, tidy, quiet and simple. It almost mimics a diner-type restaurant in appearance. Also, it exudes a minimalist mentality in its simplicity. Truly, the Loving Hut focuses on the truest of all the most precious values of life that we all cherish in common.
Upon entering the Loving Hut, the entrance wall strategically, yet quietly, displays photos of famous celebrities who are vegans and animal advocates. The wall holds beautiful messages of love and kindness towards oneself, mankind and all animals. Messages of climate change, protecting our future and preserving our planet are also displayed. All of these compelling messages serve as a gentle nudge to influence our daily choices, causing us to reflect deep within ourselves, as we question the quality of our hearts, conscience and the state of our own personal lives.
Overall Impression of the Loving Hut
The customers who I interviewed were happy and content dining at the Loving Hut. Most of them were repeat guests who either ordered their same favorite dishes or were returning to order new dishes. Many took several to-go boxes home after they ate. They expressed to me how much they appreciated and enjoyed the cuisine here. The overall impression at the Loving Hut was one of peace and contentment in relationship to the food, the guests, and the servers. I look forward to dining at the Loving Hut again, as I yet have to try some of the other dishes, such as Pad Thai, Wonton Soup, Shrimp, Cheesecake and Flan. I highly recommend the Loving Hut for some great tasting plant-based food in Chinese, Thai and American cuisines.
Loving Hut Vegan Cuisine
8355 Elk Grove Blvd.
Elk Grove, CA. 95758
(916) 478-9590
Open everyday 11:00 AM – 9:00 PM
---
Subscribe to Elk Grove Tribune via Email