It's Pumpkin Picking Season!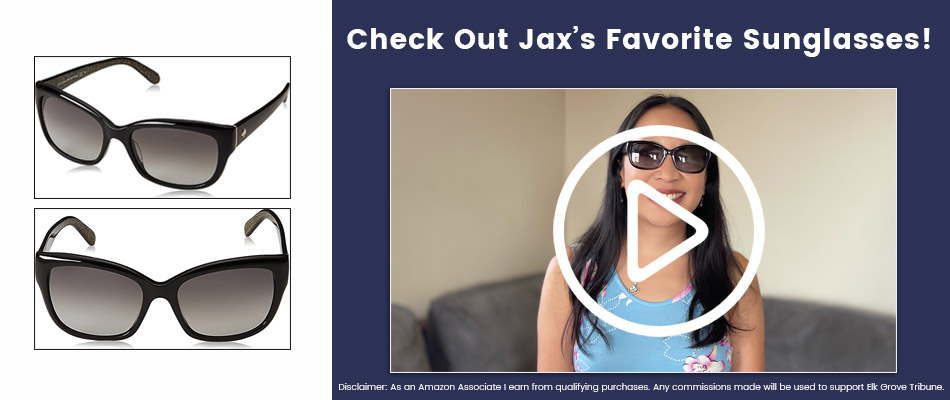 Looking For Some Fall Family Fun?
The weather is getting colder. The leaves are changing colors. Halloween is just around the corner and pumpkin carving season has begun!
If you are looking for some fall family fun this weekend or just want to find the perfect pumpkin for that carving project but don't know where to go — look no farther.
Here is a list of local pumpkin patches within 20 miles of Elk Grove and all the family fun activities they offer.
(916) 684-2334 | 6532 Point Pleasant Road, Elk Grove, 95757
Operating Hours: Tue-Fri 11:00 am – 6:00 pm | Sat-Sun 10:00 am – 6:00 pm
Pricing:
Free parking & admission
All inclusive: 10+ $6 | 2-9 yr $4  | under 2 free
Corn stalk bundle – $5
Mini hay bale – $7
Pumpkins priced by size ($2+)
Accepts credit cards
Attractions:
Pick & cut your own pumpkin
Hayride to pumpkin field ($1/person)
Corn maze ($5/person)
Hay pyramid
Farm animals
Hay maze
Food and merchandise available
(916) 381-4331 | 6851 Hedge Avenue, Sacramento, 95829
Operating Hours: Tue-Fri 2:00 – 5:00 pm | Sat-Sun 9:00 am – 5:00 pm
Pricing: 
Free admission & parking
Pumpkins priced by size
Attractions:
Corn Maze ($x/person)
Pick & cut your own pumpkin in 13 acre field
Free hayride to pumpkin patch
Wagons provided
Hay maze
Face painting (at extra cost|weekends only)
(916) 849-9450 | 310 Burrows Avenue, West Sacramento, 95691
Operating Hours: Mon-Thu 10:00 am – 7:00 pm | Fri-Sun 10:00 am – 9:00 pm
Pricing:
Free parking
Weekday admission – $7/person
Weekend admission $16/person (unlimited all day)
Family Pack – $55 | 2 adults & 2 children (17 and under)
Pumpkins priced by size
Attractions:
Pick & cut your own pumpkin in 2 acre patch or choose from a pre-picked selection
10 acre corn maze with 85 decision points
Cornival: fun-filled carnival style activities including a

Jumping Pillow (house-sized trampoline)
Pumpkin Princess Castle (dress-up and story time)
Pumpkin Chunkin (pumpkin cannon)
Pony rides (M-F 10 am – 2 pm, Sat-Sun 10 am – 5 pm | additional cost)
Old fashioned hay rides (until dark)
Goats
Kiddie hay maze
Pig races

Fresh produce
Food and merchandise available
Dog-friendly
Upcoming Events: 
Pumpkin Princess Show at the Pumpkin Castle – Saturdays & Sundays
Friday Movie Night – 7:00 – 10:00 pm, 10/20 & 10/26
Farm to Fork Dinner – 6:00 – 8:00 pm, 10/26
Haunted Corn Maze – 8:00 – 11:30 pm, 10/26 (pre-sale tickets $13 or $20 for VIP)
Family Campout – $25/spot fits a family of 4 (tent only | first come first serve)
(916) 640-5499 | 10151 Twin Cities Road, Galt, 95632
Operating Hours: Mon-Fri 3:00 – 9:00 pm | Sat-Sun 9:00 am – 9:00 pm
Pricing: 
Free parking & admission
Pumpkins priced by size (pre-picked selection)
$1/ticket or 12 for $10
Attractions: 
Hay maze
Carnival rides (1-3 tickets each)
Carnival games
Fun house
Food and concessions
(916) 997-8573 | 5610 Garden Highway, Sacramento, 95837 (near airport)
Operating Hours: Mon-Fri 10:00 am – 6:30 pm | Sat-Sun 9:00 am – 6:30 pm
Pricing:
Free admission & parking
Pumpkins priced by size (pre-picked selection)
Accepts credit cards
Attractions: 
Petting Zoo
Pumpkin cannon
Cow train
Free Hayrides
Hay maze
Fresh produce
Food and concessions (weekends only)
(916) 925-2947 | 3845 El Centro Road, Sacramento, 95834
Operating Hours: 10:00 am – 7:00 pm everyday
Pricing:
Free parking
Free admission for Military personnel (with valid ID)
General admission $10/person (2 and under free)
Attractions: 
Pick & cut your own pumpkin
Wagons provided
Train rides ($3)
Giant inflatable slide ($6)
Hay pyramid (largest in Sacramento)
Pumpkin cannon
Haunted train ride
Hay maze
Haunted barn
Corn maze
Haunted miners cabin
Corn cannon
Sunflower seed box
Hayrides
Western town
Shaved ice, food and merchandise available
(916) 687-4547 | 11011 Cecatra Drive, Wilton, 95693
Operating Hours: Mon-Fri 12:00 – 6:00 pm | Sat-Sun 9:30 am – 6:00 pm
Pricing:
Free parking
Admission $6/person (3 and under free)
Pumpkins priced by size
Attractions:
Petting zoo
Playground
Train rides
Farm animals
Hay pyramid
Grain silo
Pony rides (additional cost)
Family portraits
Food and merchandise available