Vice-Mayor of Elk Grove Darren Suen Announces His Run For Mayor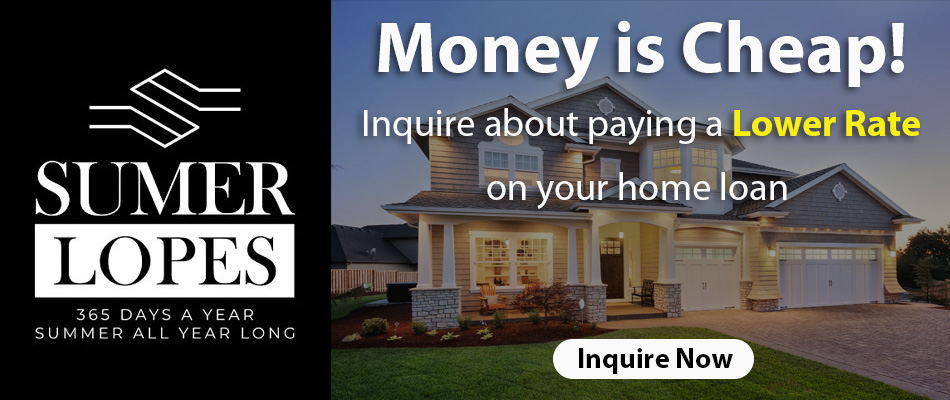 Press Conference
At a press conference held April 5th at California Northstate University, Vice-Mayor Darren Suen announced that he will be running for Mayor of Elk Grove. Vice-Mayor Suen was joined by Elk Grove City Council Members Steve Detrick, Stephanie Nguyen, Pat Hume, Cosumnes Service District Trustee Gil Albiani, along with community leaders Maeley Tom, Georgette Imura, Lakeside Community Owners Association President Cliff Loveland, Lakeside HOA Past President Gus Constantinou, President of Camden Neighborhood Association Sharon Anderson, President of Laguna Greens Neighborhood Association Michael Jones, Franklin community leader Sandra Aboufares, President of Elk Grove Soccer Debra Carlton, President of IR Academy Soccer Kyle Crist, and Elk Grove Unified School District Board Member Bobbie Singh-Allen.
Darren will be challenging incumbent Mayor of Elk Grove Steve Ly and Public Advocate and Community Activist Tracie Stafford in the election this Fall. Tracie Stafford declared her mayoral campaign last Fall. This move by Darren makes it clear that Darren's vision for Elk Grove is quite different from that of current Mayor Steve Ly's. Darren is stepping forward with the intention of continuing his work building bridges and uniting the people of Elk Grove.
Darren Suen's Statement At The Press Conference
"I'd like to start by thanking everyone for coming today.
Thank you to my Council colleages Steve Detrick, Stephanie Nguyen, and Patrick Hume.
Thank you to the EGUSD Board member Bobbie Singh-Allen, CSD Gil Albiani.
Thank you to Maely Tom, Georgette Imura, Cliff Loveland, Gus Constantinou, Sharon Anderson, Michael Jones, Sandra Aboufares, Debra Carlton, Kyle Crist, neighborhood leaders that will never stop writing for their community.
These community leaders wake up each day with the goal of making Elk Grove a little better for residents, for families, and for our kids. I'm humbled to have their support and honored to work with them to build a safer, stronger, and better Elk Grove.
As a son of immigrants that settled in Courtland in the 1920s and after growing up in South Sacramento, I am steeped in the values of hard work, equity of opportunity, and character over color.
As a husband and father of three, I impress these values onto my children.
As a community leader, I seek to build trusting relationships that can accommodate difficult conversations.
I strive to lead by example and to inspire a city culture that is proud, aspirational and inclusive.
In my fourth year as your Councilman and now Vice-Mayor, I have worked towards building an Elk Grove that will allow residents to live, work, and thrive.
I've championed;
Investments in affordable housing
Pushed for entertainment centers
Supported business by ensuring efficient and predictable city processes
Worked to obtain funding to for new transportation projects
Worked with bicycle advocates and staff to make our city safer for bicyclist by advocating for green striping of our bike lances and bike/pedestrian bridges
Advocated for entertainment options for our teens
Supported causes including the Elk Grove Food Bank, combating domestic violence, and Chicks In Crisis
Led community engagements on implicit bias
With the help of the leaders standing with me today and with the support of residents, I hope to continue our work of building a sustainable and balanced city that is safe and inclusive, with employment centers connected by trails and supported by workforce training, an effective transportation system, and a fun nurturing environment to grow up and plant long-term roots.
That's the Elk Grove I believe many residents are craving. I'm running for Mayor to ensure that we build an Elk Grove that works for every family – no matter what neighborhood or zip code they life.
But we can't get there by ourselves. Because the cities of today are affected by regional, state, and federal governing bodies and legislation, our rate of progress with depend on among other things, a mayor who understands how to navigate within these governance structures and has the trust and respect of leaders throughout our region.
I'm excited to take this next step and, with the support of the voters of Elk Grove, I hope to take a greater leadership role for our city because Elk Grove needs a Mayor who understands the complexities of infrastructure, land use, and economic development in order to operate strategically on behalf of the city.
At this moment, we are standing in front of what could become our city's best economic generator – the California Northstate University. This facility and its owners, working with the right leadership, could balloon into a hub for the biotech industry, bringing in high wage jobs and creating an impactful industry right here in our city.
Today, I announce my candidacy for Mayor in our great city of Elk Grove. As a servant leader with experience in land use planning, transportation, water resources, and trained in project management, I possess the right experience and am best suited to lead our city into the next phase of our development.
As your Vice-Mayor with the support and trust of these City Council members, community, and regional leaders, I believe I am the right person for the job and I look forward to earning your support over the course of this campaign."
Darren Suen's Response To Questions Posed By Elk Grove Tribune
A lot has been happening in the City of Elk Grove. We have a lot going on. We have a lot of development. There has been recent racial tensions, and if I'm not mistaken three of our schools have had lockdowns. Some people would say the community is divided. There are some scared people out there. How do you intend to lead and unite our community?
"As I've always done which is bring people together for those conversations. I talked about building trusting relationships with stake holders, community leaders, and having difficult conversations. That's why I was a big part of the Community Engagement On Implicit Bias. It's a training that I've recently gone through along with my fellow Councilmen. It was something. The timing just worked out. As those events you were referring to happened, I was able to apply that and orchestrate where we had three workshop sessions where we got together to talk about implicit bias, the concept. You hear it all the time now. You hear other cities referencing it as well. You them utilizing their resources and incorporating it into their training. You see the term implicit bias being talked about more and more. I'm really proud to have been able to lead the community engagements on that."
This is definitely a big thing. You're running against Mayor Steve Ly. What influenced your decision to run against Steve Ly. It's not a decision to take lightly. People from the community are going to be wondering why now? Why are you running against Steve Ly?
"I believe I have a vision for the city that I can implement from that position. I feel I can lift up our city better from that position (of Mayor).  I've been talking with my colleagues and many from the community, some of whom you see here today. The amount of support and encouragement that I received also played a big role in my decision. "
Elk Grove Unified School District Board Member Bobbie Singh-Allen's Endorsement
"I endorse Darren. I've known Darren for over 15 years. He's a personal friend. He's already demonstrated exemplary leadership in our community. He has a solid understanding of issues that face the city. As a friend and resident, I am proud to support Darren."
Elk Grove City Council Member
Stephanie Nguyen's Endorsement
"Elk Grove needs a Mayor that we can trust with the experience to act in partnership with cities throughout our region, and a vision to create a more sustainable, inclusive and prosperous city. That's why I'm supporting Darren Suen, he's the leader Elk Grove needs as our next Mayor."
Elk Grove City Council Member
Pat Hume's Endorsement
"I'm supporting Darren Suen for Mayor because I trust Darren to lead Elk Grove forward. His commitment and work attracting businesses to locate to Elk Grove along with cutting red tape and bureaucracy is already paying dividends to our city."
---
Subscribe to Elk Grove Tribune via Email