Cryo Me Elk Grove Review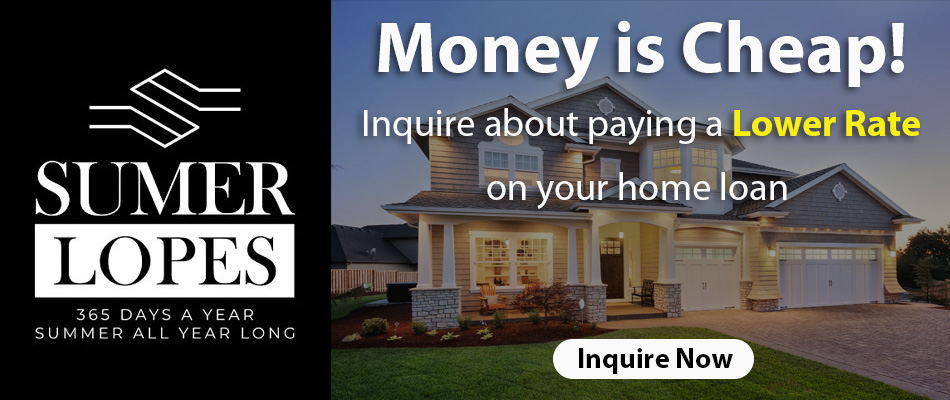 I had a chance to check out Cryo Me in Elk Grove and had a very pleasant first time experience. Cryo Me is a company primarily focused on promoting relaxation, well-being, pain relief, and recovery through the use of subzero temperatures or cryotherapy. Cryo Me is the latest wellness tool available to all people in need of a pain free recovery.
They offer many services such as Whole Body Cryo, Body Compressions,  Localized Cryotherapy & Medical Massage, Oxygen Chambers, Infared Sauna, Full Body Massage, Cryo Contouring,  and Cryo Facial Massage. Our Editor-In-Chief Jacqueline Cheung (Jax) and I tried their 1st time bundle which included, Whole Body Cryo, Localized Cryo and Body Compression for $35.
Whole Body Cryo (WBC)
Cryotherapy is  the therapeutic use of cold. Whole Body Cryo uses cold to decrease pain and inflammation. With WBC, subzero temperatures are used which  stimulates skin centers, activating the Central Nervous System, and causing the release of endorphins while improving blood circulation and reducing inflammation. The increased circulation clears out toxins with a fresh supply of oxygenated, nutrient-rich blood. It is very different from an ice bath.
While in an ice bath, blood begins cooling as it nears the skin's surface, which is cooling to the water's temperature. As the blood returns to the core, it begins to decrease the body's core temperature. Muscles start to congeal and freeze as well. The temporary numbing effect from this is a perceived reduction of pain and inflammation is outweighed by the potentially damaging effects of the ice bath; such as running the risk of hypothermia, frostbite, and other cold related illnesses.
On the other hand, in the cryosauna, the body bypasses vasodialation and constricts peripheral tissues sending blood from the skin's surface, muscle tissue, and surrounding joint space to the core to protect core temperature (vasoconstriction). As the blood travels to the core it passes through the cardiovascular system where it is cleansed of toxins and supplied with oxygen, nutrients, and enzymes. As long as the body is exposed to the extremely cold, it continues to flush the tissue of toxins and circulate blood between the cardiovascular system and the vital organs (many of which are filters) on a continuous loop.  Once you exit the cryosauna, the body immediately begins vasodilation, returning the enriched blood to peripheral tissues that have been cleansed of toxins.
There are 3 phases to this pain relieving method.
Body Compressions
Body Compressions help utilize air to compress around arms and/or legs. You are fitting with compression devices on your face or arms. It's said to help the body recover faster between workouts by reducing muscle soreness and improving circulation. Each session is at least 15 minutes long.
Localized Cryotherapy & Medical Massage
With this procedure the therapist will use medical massage techniques and apply subzero temperatures as needed. A Cryo T Shock Machine is used.  This procedure reduces pain and inflammation and improves circulation in a given area to promote recovery. The therapist will ask you about your needs and target a  specific area of injury or soreness on your body.
Oxygen Chamber
** "Cryo Me uses a Mild-Hyperbaric Oxygen Therapy (mHBOT) which is a safe, low pressure pod. They offer 60 minute Oxygen Chamber sessions at 1.3 times the normal atmospheric pressure." This allows blood to absorb 50% more oxygen than normal. The blood (plasma) can then transfer that higher oxygen content to injured organs and tissue to promote and speed recovery. Oxygen Chambers have also been used for stress reduction and to improve cognitive function."
Infrared Sauna
** "Infrared Saunas run upwards of 90°F. This dry heat stimulates blood flow by increasing the heart rate and widening blood vessels. The increased circulation brings oxygen to sore muscles and joints that use it to repair tissues."
Infrared Saunas are also good for detoxification, weight management, to lower blood pressure, to purify skin, and to improve blood circulation. Studies have shown continuous low level heat is useful for treatment upper and lower back pain. Furthermore, an Infrared Sauna session can burn 200-600 calories.
Cryo Contouring
With this procedure a Cryo T Shock machine is used. Typically a Cryo Contouring lasts betweenn 30-45 minutes. It is meant to improve circulation, reduces cellulite, enact cryolyposis (killing fat cells). There is no scarring and it is not invasive.
Cryo Facial Massage 
With a Cryo Facial Massage, a Cryo T Shock machine is used to massage the face. This effect is meant to stimulate collagen, reduce wrinkles, and age spots, and imperfections. It improves acne, psoriasis, eczema, and other skin related issues.  20-30 minutes.
* Quoted from the Cryo Me Cryotherapy brochure.
** Quoted from the Cryo Me website.
Prices
Cryo Me's 1st Time Bundle of Whole Body Cryotherapy, Body Compressions, and Localized Cryo & Medical Massage is set at a bargain price of $35 for first timers.  After your first time you can buy the same bundle for $60.
Body Compressions are 15 minutes for $15 and 30 minutes for $25. One session of Localized Cryotherapy is $30. One Whole Body Cryo session is $45. One Cryo Contouring session is $300. One Cryo Facial Massage session is also $300. A Fully Body Massage is 60 minutes for $85 and 90 minutes for $100. The Oxygen Chamber is 60 minutes for $100. The Infrared Sauna is $30 for 30 minutes.
They also offer a Whole Body Cryo 5 pack for $135, a Cryo Contouring 5 pack for $1400, and Oxygen Chamber 5 pack for $450 (60 minute sessions). A Group Session is $160 for 8 people and $20 for each additional person but it includes Whole Body Cryotherapy and a 15 minute Body Compression for each person.
Cryo Me also offers memberships, which uses a points system. Each membership has a $35 initiation fee. The Bronze Membership is $59.95 per month for 6 points. Additional points are $10 each. The Silver Membership is $79.95 per month for 10 points. Additional points are $8 each. The Gold Membership is $99.95 per month for 6 points. Additional points are $6.25 each. Finally, the Body Compression Membership is $50 per month for your choice of 15 minutes of hips, legs, or arm compressions per day.
Experience
First of all, I was nervous getting into the Cryo Chamber because I don't like cold. Once inside with my gloves and thick socks on I call Shane in to begin. The Cryo Chamber uses nitrogen and once it starts I look like I'm inside one of those fancy  smoky cocktails. The temperature starts at a low -35°F and quickly drops. Important to note, the first 1.5 minutes is the toughest and I consider throwing in the towel. However, I pretend I'm on Naked & Afraid because I am literally that and tell myself, 1.5 more seconds to extraction! Also, the weirdest sensation I wasn't expecting was the burning around my knees around my lower thigh and calf which intensified. This was more consuming of my senses than the cold past the midway mark. Once the timer went off I was instantly euphoric and this sensation continued as I got out and the warmth instantly returned to my body. Some clients experience an energized feeling. However, I was just thoroughly relaxed and felt light.
Incidentally, I was least excited about going into the Body Compressions. The reason why is I have a large massage chair at home that does something similar to this where my legs are squeezed tight and rollers are run along my calves. While I realize not all massages or massage chairs are the same,  I don't really like sitting in the massage chair with my legs squeezed tight at hom.  Thus,  I was not looking forward to this. We were given 2 inflatable tubes to put on our legs which went all the way up to mid-high and the air started to fill them up. I was very surprised how much I enjoyed this procedure. I hadn't realized how much my legs needed a massage. It was actually very relaxing!
Last of all was the Localized Cryotherapy. Most noteworthy, I have a bad shoulder and chose to have this area treated. This was really helpful and I highly recommend Localized Cryotherapy if you have specific area that needs treatment. It was a combination of massage and cold therapy for my problem area. I really do feel like it helped with my shoulder pain. Afterwards, I noticed that my shoulder pain had gone away and that the effects were lasting.
Conclusion
I really enjoyed my whole experience at Cryo Me. I found the atmosphere to be pleasant and Shane was very knowledgeable and friendly. Above all, I really felt relaxed and happy the rest of my day after my treatment and the next day. I look forward to coming back to try some of their other treatments along with continuing some off the treatments I  experienced. I would definitely do the Whole Body Cryotherapy, the Body Compressions, the Localized Cryotherapy and Medical Massage again.  If you are looking  to relax or for a non-invasive form of pain management I would definitely recommend giving Cryo Me a try! Tell them Mia and Jax from Elk Grove Tribune sent you!
Cryo Me Elk Grove
4810 Elk Grove Blvd, Ste 190
Elk Grove, CA 95757
(916) 955-8418
www.cryome.com