Elk Grove Businesses Come Together To Honor Juneteenth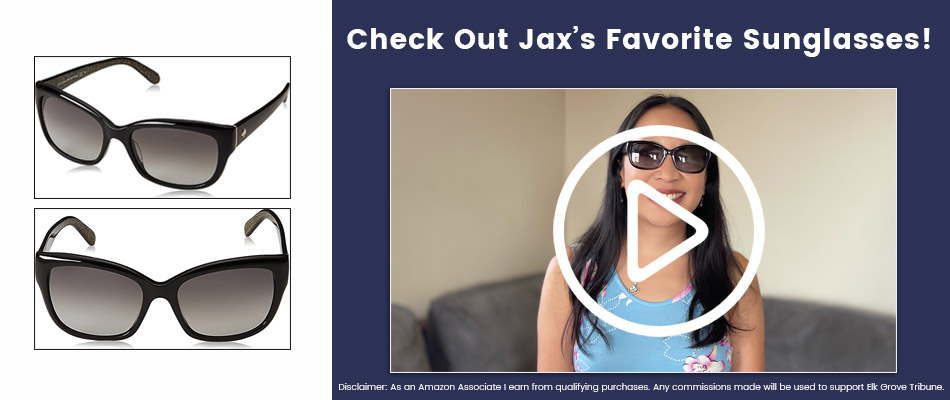 On Friday, June 19th, Savvy House Coffee Bar, located at Bruceville Road and Elk Grove Boulevard, hosted a pop-up event in honor of Juneteenth. Also at the event was A Seat at the Table, Elk Grove's only bookstore and only mobile bookstore in the area, and Culture x Community, an Elk Grove, a family-owned clothing company.
At the invitation of the owner of Savvy House Coffee Bar, all three of these businesses came together to celebrate the Juneteenth holiday. Moreover, this event focused on supporting and providing education related to social justice and reform.
Savvy House Coffee Bar, A Leader In The Community
Jamar, the owner of Savvy House Coffee Bar, is by far one of the most gracious, humble, and welcoming people I have ever met. Having been a customer of Savvy for the past year now, I speak from personal experience that the warm and welcoming environment that Savvy exudes is a direct result of his leadership.
Reflecting on the Juneteenth event, Jamar described it as "amazing" and "educational." Also, there was a massive line with people waiting out the door.
With all three businesses at the shop, Savvy House Coffee Bar saw people from all over the Elk Grove and Sacramento area.  Additionally, it is definitely encouraging seeing people supporting small businesses, diversity, and community unity.
Grassroots Empowerment Coalition
Savvy House Coffee Bar has been a central location for many community events since its opening. In addition to hosting the Juneteenth event, Savvy also regularly hosts other community-driven meetings. They recently started up the Grassroots Empowerment Coalition. This coalition is an effort to reach teenagers by bringing in experts from the community to speak on topics specifically relevant to the teenage range.
This Coalition just had its first meeting last week, where someone talked about health and wellness, meditation, and handling the stresses of today. The Coalition plans to continue to meet and to discuss topics in the future, such as government, policy, gardening, and more.
A Seat At The Table, Elk Grove's Bookstore Representing All Identities
The overwhelming response to the Juneteenth event took everyone by surprise. This included Emily Autenrieth, co-owner of A Seat at the Table. Autenrieth was asked by Jamar to host a pop-up at the Juneteenth event. Moreover, they came prepared and ended up selling 80% of their inventory!
Per Emily, the books sold at the event ranged in topics like "Black excellence and history, the history of white supremacy, and how each of us can address racism in ourselves and pursue anti-racism in our own lives and our communities." Also, Emily was excited to see the number of people attending the event that are eager to educate themselves about social justice and anti-racism.
A Seat at the Table began in January of 2020. Their mission is to provide books that represent and celebrate all identities in Elk Grove. Additionally, the bookstore has "books on a diverse range of identities across gender, sexuality, race, culture, spirituality, (dis)ability, neurodiversity (e.g., autism), and more."
A Seat at the Table offers more than 10 million titles online. Moreover, they can deliver in the 95757 and 95758 area codes and can ship all over the country. Also, they can be found here at A Seat At The Table.
Culture x Community, An Elk Grove Clothing Company Committed To Spreading A Culture Of Unity
A new, up-and-coming small business was also at the Juneteenth event at Savvy. Culture x Community, owned by Amanda Esquilin and Quincy Cooper, is a clothing company committed to spreading the culture of unity across diverse communities. Additionally, they are encouraged by the atmosphere at Savvy. Especially during the Juneteenth event, describing it as "welcoming and full of unity."
They said it was "wonderful to see the community coming together to support small businesses and the lives of our Black brothers and sisters." As a new Black and Latinx family-owned small business, Culture x Community is very excited about the relationships they built as a result of the Juneteenth event. It will continue to do their part to bring unity to this community.
As a personal recommendation, I purchased a shirt from Culture x Community that I love. I love the message that it reflects in addition to the excellent quality of the material. 
You can purchase a shirt or learn more about Culture x Community here: Culture x Community.
In a time of the pandemic, it is that much more important to support small businesses. Like Jamar from Savvy says, "It takes everybody's help to make sure small businesses stay afloat."
Savvy, A Seat at the Table, and Culture x Community are continuing to transition with the ever-changing times. They have the full support of the Elk Grove Tribune. Moreover, we are dedicated to supporting Elk Grove's small businesses and our beautiful, diverse community.
---
---
---
---
---
---
---
---
---
---