Fiesta Meat Market Offers Authentic Mexican Food in Elk Grove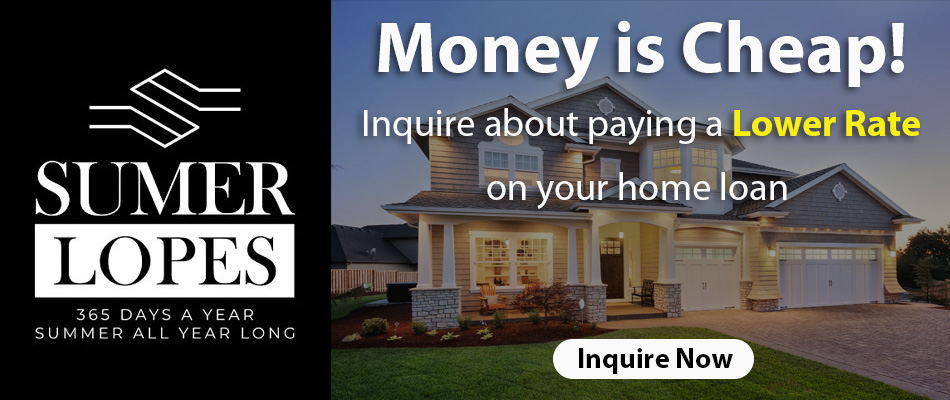 Have you ever tried to track down your favorite taco truck or vendor every time you crave for tacos or tamales? How about struggling to find the right item to make that delicious menudo? Well, look no further. We have a hidden gem for Mexican food right here in Elk Grove and it won't disappoint you. The day after Christmas, I had a chance to stop by Fiesta Meat Market. The timing couldn't be any better as my son was asking for tacos. No, I cannot settle for Taco Bell. I have nothing against them, really, but I just prefer something not from a fast food chain restaurant. I want the real deal with authentically prepared tortillas, carnitas, and bold flavors.
The Market Layout
Fiesta Meat Market is located in a plaza at the corner of Mohamed Circle and Elk Grove Florin Road. The market's sign is big enough that you can easily spot it. Upon entering the market, I was pleasantly surprised. It's not a huge market where you would be overwhelmed by all the of the store's inventory. You can easily distinguish which area is for what. The middle section is where the dry goods and snacks are (and some delicious looking ice cream). Towards the wall along the front of the store you'll notice drinks, dairy items,  fresh breads, and other goodies. Along the back to the side are the two areas you must not miss. That's where the fresh meats and food are at!
Cocina
Fiesta Market has a section called Cocina. Cocina is the word for kitchen in Spanish. It is where they make fresh soups, stews, and meats daily. Customers can order them by the weight or as a combo platter with choice of rice or beans. On the day that I went, this was the selection I viewed.
Of course, you can't forget about the meats. They look really good. According to Lorena, the owner, these are quality grade meats that they sell and also use in their kitchen. Yes, the price is a bit more expensive, but the quality is what matters in this case. Their meats are from Harris Ranch, which is the same ranch that Raley's gets its meats from also. Harris Ranch is known for their quality beef. Many people driving to Southern California take a stop at the famous Harris Ranch Restaurant. Not only are there quality meats available, there are also marinated meats. This mean, you get to cut your prepping and cooking time. When they marinate the meat for you, it's a win-win.
The Food
Fiesta Meat Market offers a variety of Mexican food that will get you coming back for more. From the fresh drinks to the stews, nothing is processed or bought elsewhere. Lorena proudly assure me all their food are made there and from scratch – including the cheese, guacamole, and salsa. I was lucky enough to be invited to the back to check out this awesome guy making the chicharron! These are made fresh everyday.
What I Ordered
Honestly, there was so much to choose from. However, I decided to choose a few items that I was curious about. Tacos are a must try for my family as we are really into tacos. Aside from their tacos, I also ordered their Super Burrito, Beef Pocket (also known as Empanadas), and Menudo. You get to choose your choice of meat for the burrito and taco. I think that's a pretty good selection.
Everything was simply delicious. This place is definitely a hidden gem in Elk Grove! I said that earlier and I will say it again. The Beef Taco has just the right amount of salt and was not dry at all. I've had tacos where the meats are plain and I would have to cover it up with lots of salsa just to make it work. I can honestly say, the Beef Pockets (empanadas) are terrific. I have no complaints there either as they are packed with flavor. You want to dip the beef pockets with the homemade chipotle sauce which is to die for (well, not literally, but you get the point).
Things just seemed to get even better when I got to the Super Burrito. Can you say supersize? It has the perfect amount of everything from the rice to the lettuce, tomatoes, carnita, guacamole, and beans. It is definitely large enough to split into two meals. I didn't expect it to be this big. Lastly, the menudo is perfecto. I'd say the menudo is a hit or miss because it really depends on personal preference. It is made with tripe and pig trotters as the choice of protein (for those that don't know). I personally love it.
Menu
There are many items on the menu that I simply cannot order them all.  However,  from what I bought so far, I'd say this place offers legit Mexican food. It's important to note that Fiesta Market also offers catering service. Here is a full menu of what they do offer just to give you a heads up.
One Word of Caution
With all the positive reviews on the food, I'll have to give a word of caution though. They don't have dine in options, so that means no tables or chairs for you to sit and enjoy your meal. Keep in mind that this is a meat market. You'll have to order for take out and enjoy it wherever suits you. I'm not bothered by this one bit since I do enjoy eating my food at home anyway. Also, if you wanted to you to could definitely eat in your car or take the food to a nearby park. Just make sure you grab a lot of napkins.
About Fiesta Meat Market
Lorena and Jorge Perez are the owners of Fiesta Meat Market. They opened the market back in February of 2017 and will be hitting their two year mark coming February 2019. After talking to Lorena, I learn that both Lorena and Jorge once had a store before, but decided it was too much work then to continue. They didn't think they would open another store until they came across Fiesta. It was under a different name then. They initially wanted to just sell tamales, but as they went through the inventory, they decided to expand the menu. So if you're ever in the mood for some authentic Mexican food, you no longer have to travel to Sacramento. Come check out Fiesta Meat Market off of Elk Grove Florin Road! You'll be glad you did.
Fiesta Meat Market
9746 Elk Grove Florin Rd
Elk Grove, CA 95624
(916) 667-3327
https://www.facebook.com/FiestaMeatMarket/
---
Subscribe to Elk Grove Tribune via Email