Gai 'N Rice Serves Up Delicious Chicken Rice Plate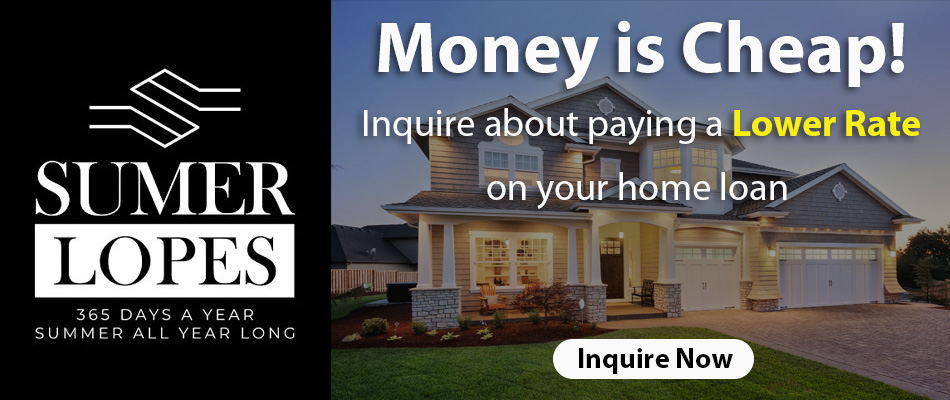 When I heard about Gai 'N Rice serving the famous chicken rice plate, I knew I had to stop by. It is one of my favorite food, so it was a must-try. Khao mun gai (Khao means rice and gai means chicken) is the Thai variation of Hainanese chicken rice. It is a dish that's very popular throughout Southeast Asia. In Thailand, it is very popular among street food vendors. With one look, you'd think this is a very simple dish and easy to make; however, it is not. To do it right, this dish requires a few hours at a minimum.
Environment
I walked into Gai 'N Rice and was greeted immediately. I walked towards the back to the register and asked the cashier what her recommendations were. She gave me a few of their popular options and I ordered them as recommended. She also mentioned that water and additional condiments were located at the counter towards the front. After placing my order, I quickly found an open table for myself. As I sat and wait for my food, I can hear Thai music playing in the background. I found the choice of music was very calming although I have absolutely no idea what the song was about. Aside from the music, chattering among customers were kept to a minimal level. Everyone seems to be enjoying their food more. I went right around noon, so I might have beat the lunch rush.
The decor was very simple, and it was nicely designed with a farmhouse style in mind. Yes, the real estate side of me loves it! The rustic look with a modern touch. Even the menu was perfectly designed to match the overall feel of the place. The tables were clean and the staffs were very friendly. No complaints at all!
Menu
The menu is very simple. If you don't know what to order, definitely ask the staff and they will kindly give you some recommendations. I was told from the Gai 'N Rice menu, their popular dish is the Classic which consists of poached chicken breast and thighs with skin. As you can see above, it is served with rice, cucumber, soybean sauce, and chicken broth. Their next popular dish is the Gai Curry Noddle. I decided to order the Take-Two and Gai Curry Noodle
The Chicken
When my food arrived, which was pretty fast, the first thing I tried was the chicken broth. I didn't want to mask the true flavor of the broth by eating the chicken first. The broth was seasoned well. Taste like chicken and not like chicken bouillon (if you know what I mean). I was a bit nervous about the poached chicken breast. Chicken breast is my least favorite cut of meat from the chicken because you have to cook it right, otherwise, it becomes dry and tough. My worries soon disappear after my first bite. It was moist and tender! The breast was cooked to perfection. The fried piece, of course, tastes just as great. The rice was delicious as it should with that garlicky taste. The cucumber cleanses your palate and you're ready to chow down again.
Gai Curry Noodle
The Gai Curry Noodle was next. The curry was thick and creamy, so I wanted to try it last. With the first bite, the food was delicious. I love curry, and this one was made like how I would want it. I've have had my fair share of Thai cuisine, and most dishes I've had were a bit too sweet for my palate. This one was right on the money. Not too sweet nor too salty. All the flavors were there including a bit of spice. If you can't handle spicy food, I wouldn't recommend this dish. It is not spicy per se, but it does have a kick. The egg noodles soak up the curry so you can taste the curry in every bite.
Recommendations
If you like chicken, Gai 'N Rice is a must-try. There is a vegetarian option, too, if that's your preference. The Classic plate is a must-try if you haven't had it before. My kids love this dish when I make it at home, so I would definitely return next time with my family. However, when I do, I am ready to take on a different dish. One side note though, I totally forgot to try the Iced Pink Milk. According to their Facebook, it is a " traditional sweet & creamy milky drink, added with Sala syrup" to create a pink color. From childhood memories, this was my all-time favorite Thai drink. That is something I am anxious to try next time.
Seating can be a challenge if they get busy or if there are multiple large crowds. It is not a full-service restaurant where there are plenty of seats available. With that said, they do offer delivery through DoorDash and Uber Eats, so you can enjoy their delicious food at the comfort of your own home (or wherever you want).
About Gai 'N Rice
Gai 'N Rice is located at the corner of Sutterville Road and Freeport Blvd. There is a long history of why the owner, Kade, decided to open this eatery. In short, Kade's grandfather was from Hainan, the origin of Hainanese chicken and rice. He then moved to Thailand, hence the Thai influence in their food and menu. The recipe of the chicken and rice dish was handed down from her grandfather to her father and now her. Kade opened this shop in August of 2019. This month marks its six-month in business. Kade and her family run the shop. Her two sisters work the front end providing excellent service while Kade and her mom work in the kitchen. If you love chicken and a friendly family-owned eatery, make sure to stop by!
Gai 'N Rice
4400 Freeport Blvd suite 140
Sacramento, California 95822
(916) 758-5247
https://www.facebook.com/gainrice/
Hours
Wednesday – Monday
Tuesday
---
Subscribe to Elk Grove Tribune via Email