Prodigy Children's Shuttle Service Is Coming Soon!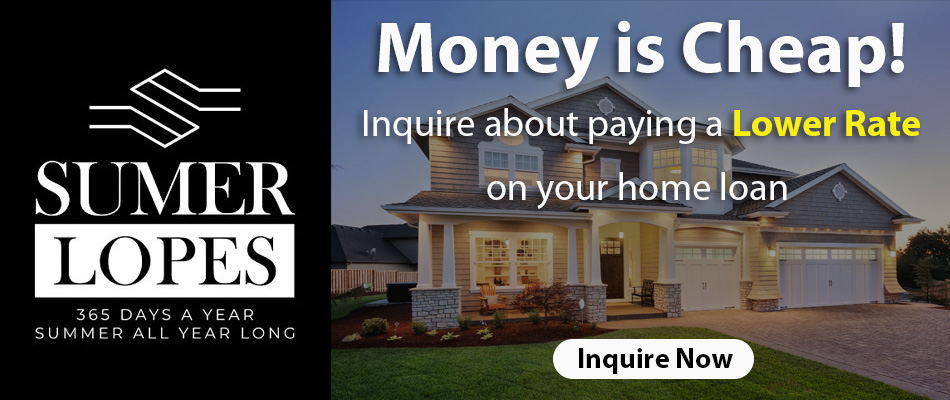 It was an honor to talk to the founder of Prodigy Children's Shuttle Service, Kevin Lillard, a remarkable man with an equally exceptional mission for the city of Elk Grove and its people. The only way to properly introduce Elk Grove and the greater Sacramento area to Prodigy is to give you a glimpse of the heartbeat that gives Prodigy life.
The Heartbeat Behind Prodigy
For 14 years, prior to moving to Elk Grove, Lillard worked in property management in the Bay Area where he also created and facilitated programs for children and parents. This is where he found and grew his passion for helping children and families. He now makes his home in Elk Grove with his wife and two daughters, 13 and 9. The family moved to Elk Grove at the end of 2011 for many reasons, including the cost of living and great schools, however, Lillard's love for Elk Grove is best understood in this one statement from him:
"We would come visit a family-friend of ours at least one weekend every month and find ourselves driving back to the Bay Area not wanting to go home."
"I am so happy we moved here. My kids have flourished, and my wife and I have nothing but great experiences. Her sister's family moved out here, her mom and dad, and her brother moved from LA. This is a beautiful city."
Regarding Prodigy, Lillard said:
"The most important thing to me is that I'm helping families by taking some stress away from parents and providing greater access to activities and programs outside of school for kids. I've hated having to tell our girls no when they wanted to participate in programs and activities, because we're stuck at work, especially when we work hard so our kids can enjoy the fruits of our labor. With Prodigy, we'll be able to solve these problems."
Mission of Prodigy
What tends to come naturally to working parents is the sometimes overwhelming anxiety about how to manage their child, or children's, schedules along with theirs. Thankfully, for all the parents wondering how to manage, Prodigy is ready to help keep kids safe and in the best position to learn and be active, all while parents maintain their schedules.
The mission of Prodigy Children's Shuttle Service is to provide safe and reliable shuttle service to children throughout the city.
There's good reason for parents to fret over the safety and well-being of their children with the stories making headlines these days, and Prodigy just wants to keep kids safe and help them to pursue opportunities for growth. Prodigy has the honorable objective of employing the most qualified drivers/care providers. Everyone employed with Prodigy must pass a comprehensive background check, including a fingerprinting that gets processed through the Department of Justice's national database.
"I went the extra mile with the job candidates and applicants," said Lillard. "I have a 16 point certification process to qualify. We have taken no shortcuts."
What Prodigy Offers Parents and Kids
Prodigy shuttles children and younger teens to and from:
School
Daycare
Before and after school activities
Recreation programs
Local businesses for work throughout the city
If you're a parent reading through that list, and a wave of relief is flushing over you, then Prodigy might be exactly what you and your children need.
Prodigy services could be the replacement for expensive before and after school care and parents driving kids to and from early before school and later after school programs. More children could take on activities and programs that they otherwise wouldn't be able to participate in too. With Prodigy, there is flexibility for parents and opportunity for kids.
Tracking System for Parents
Question: I heard about a tracking system for parents. Will tracking be available via an app? Will the tracking system be available at launch?
"A company named NAICO developed Prodigy's app, and they have done a tremendous job,
exceeding my expectations. The app will be available on any Apple and Android devices. Parents can
request rides, receive notification when the shuttle is in route, be notified when the shuttle is 100 yards
of its pickup destination, and track the van turn by turn."
Regarding the app, Lillard said:
"There are two principle rules: safety and reliability. I felt like I needed to make sure I went the extra
mile to hire a bonafide company to develop an app that parents would love to use and is easy to use. I
wanted an app that had everything for a parent to be comfortable and have assurance that their prized
possessions were shuttled safely to their destinations."
Weekends, Holidays, After Business Hours?
Question: Will weekend, holiday, and after business services to children and families start immediately at the launch of the shuttle service?
Weekends, holidays, and after business services will start immediately, with weekends available to families and larger groups for exclusive events.

Prodigy will start with 2 shuttles. One will stay local, so when kids, teenagers, and even adults need a ride to work, there is a van dedicated to the city. Another will shuttle families and groups to exclusive events throughout the Sacramento Valley.
Lillard said of the weekend, holiday, and after business services:
"I asked myself … what are all the things me and my wife, my friends, Elk Grove residents, and people who are a part of the community need? With weekend services to sporting events, museums, pickup and drop off at the airport, people won't have to be concerned with parking, drinking and driving, and large groups can ride together."
Launch Date
Question: What is the projected launch date for Prodigy Children's Shuttle Service?
The launch will likely take place late December 2019.

Once the regulatory approvals are granted, assumedly sometime next month in December, Prodigy will host an event where parents can register. It will be a 3-4 hour window where parents can review and complete the contracts and documents necessary to register their children for service.

Though everything is in place, there is one final application under review with California Public Utilities Commission (CPUC). We are hoping they'll contact Prodigy with an approval soon
Lillard said of the anticipation for Prodigy:
"Parents are emailing and calling every day asking, 'When are you going to launch?' We're hoping for authority granted from CPUC soon."
Stay tuned for the official launch date of Prodigy Children's Shuttle Service! Elk Grove, parents, and children will all be better off with this amazing service! Visit www.prodigyshuttle.com and www.facebook.com/ProdigyShuttle/ for more information.
Prodigy Service Hours
Monday-Friday
6:00 AM – 9:00 PM
Services extend to destinations all throughout the city. With advanced scheduling, Prodigy may be able to provide exclusive shuttle service to families for travel beyond city limits on weekends and after hours on weekdays.
---
Subscribe to Elk Grove Tribune via Email