Side Burn BBQ and Brew Opens In Elk Grove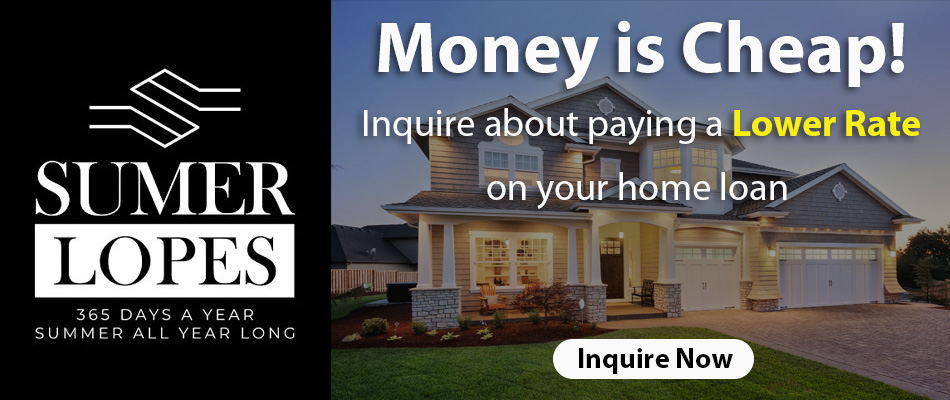 Side Burn BBQ and Brew celebrated its grand opening on December 4, with a three-hour event offering all-day $2 Pulled Pork Sandos, swag giveaways, and a drawing for $500 worth of barbeque. This event kicked off the official re-branding of eight Sacramento area Dickey's Barbecue Pit locations.
Uniquely placed as the first farm-to-fork barbecue chain in the region, Side Burn's tagline is We don't talk local. We are local! Owner, Jared Katzenbarger, says he purchases locally as much as possible – with all produce, bakery and meat products sourced locally. Products are organic and are free-range, grass-fed, and hormone free.
So Many Options
Packed with endless customization combinations, Side Burn's menu offers 1-2-3 meat platters, specialty sandwiches, salads and various sides with all patrons in mind.
I imagine when most think barbecue, they don't think it can be vegetarian. However, I was surprised to find various vegetarian options on the menu. Farm fresh and organic, Side Burn's offers robust salads, large custom baked russet and sweet potatoes, several side dishes, and even vegetarian sausage.
For the carnivores, Side Burn BBQ & Brew has an ample selection of slow-cooked meats. Pulled pork, turkey, chicken, brisket, applewood smoked jalapeno bacon, jalapeno jack sausage, Sierra Nevada polish sausage, veggie sausage and pork ribs are available daily. Tri-tip is only available every Tuesday while beef ribs are served Saturdays only. Sunday kids eat free with a $10 minimum adult purchase. If you don't feel like having a full entree, Side Burn BBQ also has mouth-watering barbeque pork, turkey, chicken, or beef sandwiches and California style BBQ burritos and bowls.
Their made fresh side dishes include rice, coleslaw, potato salad, meaty baked beans, fried okra, red skin mashed potatoes, white beans, mac n' cheese, rolls and cornbread.
Even the Beer is LOCAL!
Keeping true to their 'we are local' promise, beers served are almost exclusively from local and up-and-coming breweries. However, you will not find a list of brews on the menu!
When asked, Katzenbarger told us "we are going to rotate brew choices based on what's out there locally, what's popular, seasonal or provide the best discount to patrons". He continued by saying, "we look forward to offering bucket deals to customers since they can give the most savings to a group". However, he has yet to find the right brewery to partner with on that.
Ales and IPAs are on sale now from local breweries such as Saint Archer, Anderson Valley, and Knee Deep Brewing Co. Local to the USA, but not California are Coors domestic and Angry Orchard Hard Cider.
First Impressions
Walking in, you are greeted with the infectious aroma of roasted meat. Designed in natural wood and steel grey, the restaurant gives a friendly "man cave" vibe. The space is small, yet inviting and somehow never felt cramped – even in a full house. ESPN was strategically displayed on televisions throughout so you had a view from any seat. The atmosphere and television sets make this a great place to hang out with friends to watch a game.
A large sign hangs by the door detailing product sourcing partnerships. Including Harris Ranch Beef, Silva Sausages, Smithfield Pork, and Max's Artisans Bread Bakery. While talking about it, the owner boasted support for Mi Rancho Tortillas – a local manufacturer, who is building a $25 million factory in Elk Grove and bringing 250 jobs to the community in 2021. An Elk Grove local himself, Katzenbarger says "it's important to me to support my community and other local businesses that are doing the same."
The menu is posted broadly over the kitchen and easy to read. The kitchen is open, allowing customers to watch as products are assembled and also providing complete transparency. The staff is very friendly. Most patron that I observed seemed excited to be there. The line was moderate and my wait was not too long. My host, Jaime was kind and engaging. She managed to be mindful of the growing line while still ensuring my ticket order was without error. I give her props for being kind and attentive through purchase completion.
Time to Eat
A 3-item platter and $2 pulled pork sando allowed me to try as many meats as possible while being economically cautious. I chose the lean brisket, tri-tip, and pork ribs with meaty baked beans and coleslaw on the side. I was told it would be 20 minutes for the tri-tip and chose to wait. However, I had just enough time to grab my drink, choice of BBQ sauce and a seat before my number was called. I was surprised to find the tri-tip I expected to wait 20 minutes for.
Seemingly plain but packed with flavor, the pulled pork sando came on a large bun unsauced and with a choice of pickles and onions. Meats were seasoned and unsauced, except for the lightly sauced ribs which made it easy to sample the sauce selection at the condiment bar. My favorite was the brisket which was moist and melted like butter in my mouth. The pork ribs were also tender and fell clean off the bone by the second bite. The tri-tip was seasoned to perfection, crispy on the outside but tender and juicy inside. Finally, I enjoyed the meaty baked beans with large chunks of sausage.
Come and Try It for Yourself
Everything tasted amazing and the prices were very reasonable. Platters ranged from $11-16, sandwiches from $6-9, and rib rack plates were around $20. Also offering catering, Side Burn meets all of your barbeque needs and cravings. However, it is unique in that it offers farm-to-fork quality not offered anywhere else. I will certainly be adding Side Burn BBQ & Brew to the top of my favorite take out list.
Overall, the barbecue was delicious, the atmosphere was lively, and the customer service was spot on. I whole-heartedly recommend Side Burn BBQ and Brew. Check them out today!
Side Burn BBQ and Brew
5110 Laguna Blvd, Suite 120
Elk Grove, CA 95758
(916) 683-5011
www.sideburnbbq.com
---
Subscribe to Elk Grove Tribune via Email