Slain Sacramento Officer Tara O'Sullivan Mourned By Community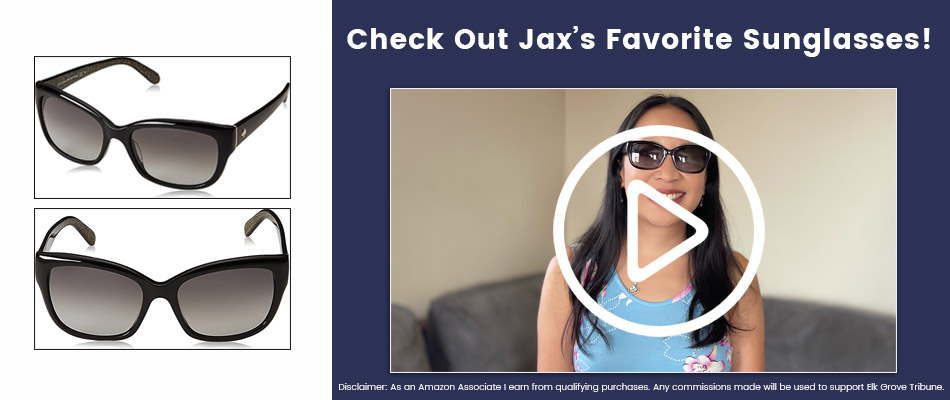 Officer Tara O'Sullivan may have only served six months with the Sacramento Police Department before she was killed in the line of duty last week, but she left an indelible impression on everyone who knew her.
"Please know Tara made a real difference in countless lives in just a short amount of time," said Sacramento Police Chief Daniel Hahn. "She embodied what we strived to be as police officers. She was a force for good in the world – a soul who put more love into the world with every hour of her life. Tara stood for good and stood for service to others."
Hahn spoke during O'Sullivan's memorial service, Thursday.
Thousands of law enforcement officers from around California, ranging from Santa Barbara to Tehama County – packed into the Bayside Church Adventure Campus in Roseville. Some officers from the Portland Oregon police department made the drive to attend.
The main sanctuary, which seats 2,850 at the church, was reserved for O'Sullivan's family, friends, and law enforcement officers.
The service was so full that about 40 Stockton Police officers had to stand along the sides of the auditorium next door, which seats 500. That was where the general public could watch the service on large TV screens. The auditorium, which seats 500, was completely filled as well.
O'Sullivan, 26,  was killed June 19, when she and four other Sacramento police officers responded to a domestic violence call in north Sacramento but were ambushed by a gunman who shot repeatedly from inside the home.
The suspect, 45 year old Adel Sambrano Ramos, who was armed with a rifle, surrendered to police about eight hours later. He is being held without bond in the Sacramento County Jail. He has been charged with four felonies- murder, attempted murder, and two counts of unlawful possession of an assault rifle.
O'Sullivan was the first officer killed in the line of duty in Sacramento in 20 years. The last was William Bean Jr. who was killed while making a traffic stop on February 9, 1999. At the time of the shooting, O'Sullivan had been with Sacramento PD for only six months and was still being shadowed by a training officer to prepare for patrol on her own.
She grew up in the East Bay community of Pleasant Hill, where she was a member of the Pleasant Hill Police Department's Explorer Program. She also was involved in a similar program in Martinez, where her family currently resides.
O'Sullivan was the only woman in the first class of graduates in the Law Enforcement Candidate Scholars (LECS) program at Sacramento State in 2017. She obtained her bachelor's degree in child development from Sac State in May 2018.
She started her training with the Sacramento Police Academy two months later and graduated in December 2018. She started working with Sacramento PD in January.
Thursday, different people from various stages of O'Sullivan's life recounted stories about the impact she made on the people around her as she pursued her lifelong dream of becoming a police officer. Many of the recollections and descriptions drew out laughter from the crowd in knowing acknowledgment.
A large Thin Blue Line flag hung across the stage of the Bayside Church sanctuary, while a number of funeral wreaths were displayed on stands behind the lectern. Before the ceremony, a slideshow of photos from various stages of O'sullivan's life played on the two large screens which hung from the ceiling on either side of the stage.
A bagpipe band heralded the arrival of O'Sullivan's coffin into the church.  Law enforcement officers at the sanctuary and also in the auditorium next door maintained a salute while the flag-draped casket was brought before the stage. An honor guard stood at both sides of the coffin once it was wheeled into place.
Sacramento Police Capt. Dennis Joy set the tone of the service with his welcome.
"Today is about Tara – we honor her, we remember her, we celebrate her, and most importantly, we recognize the ultimate sacrifice she paid, and the sacrifice her family has paid," he said. "To the O'Sullivan family – Denis, Kelley, Krista and Justin, thank you for sharing Tara with us. Tara was our family, you are all our family and we will always be here for you."
Sacramento Police Sgt. William Connor gave the invocation.
"Brave, beautiful, and bossy."
Anthony Sadler, the senior pastor of Shiloh Baptist Church in Sacramento, said he based his eulogy on three adjectives which O'Sullivan's mother, Kelley, had used to describe her daughter: brave, beautiful, and bossy.
"It takes a certain type of bravery to go out every day and choose to engage with all people – whether they be pro-police or anti-police – and do it with the level of care and professionalism that she demanded of herself," he said.
"It takes a certain type of bravery to run into danger when most people when faced with danger, would run in the opposite direction, but that is what Tara is."
As for beauty, it was more than skin deep with O'Sullivan.
"She lived as one who loved celebrating life," Sadler said, adding that she wanted to become a police officer with Sac PD because she loved the city.
"When a person can embrace love with joy and beauty on the inside, it can't help but show on the outside – that's just the type of person Tara is."
The pastor said he was a bit hesitant to talk about the third adjective "bossy" when there were so many law enforcement officers in the audience "armed and ready to protect the honor of Tara and her family." But he noted that the description came from O' Sullivan's mother.
"It was not exactly a secret between mother and daughter," he said.
Sadler recounted an example where O'Sullivan's sister, Krista, was picking out a wedding dress.
"She didn't care if everyone liked the dress, that if Krista didn't like it, Tara would make sure that dress never made it to the wedding," he said.
"Krista wanted people to know that Tara was the type of person who always had your backand that what you see is what you get. Tara was real, Tara was authentic – that's just the person that Tara is."
A musician, Nick Tyrell, played the guitar as he sang a song entitled "The Thin Blue Line" to honor O'Sullivan after Sadler spoke.
"Vibrant, feisty, tenacious and driven"
Though Police Chief Hahn mentioned that he didn't know O'Sullivan very well  – that he had only met her two years ago when she was in the LECS program – she stood out as a leader.
"It was easy to see how determined she was to become a Sacramento police officer, "he said.
Hahn said that last Wednesday, when "evil showed its face in the city," O'Sullivan and her partners responded.
"On this day, we lost an amazing person, an  incredible officer, and a treasure in our city."
The chief said he had done a lot of listening since O'Sullivan's death, and heard stories that illustrate the impact that she had on the Sacrament police department and in the community.
"She was vibrant, feisty, tenacious, and driven," he said. "This is what we're asking for from Sac PD."
Hahn joked that he had heard that O'Sullivan was known for her use of colorful language, but he never saw that. When she was in the LECS program at the police academy and while she was in training with the department, he added that in those places,  "It's not really the places to let it fly." However, he said he learned from O'Sullivan's father that "she was always herself and always said what was on her mind."
"Tara not only represented the finest that Sacramento Police department had to offer, but she also represented the finest among all of us. She was made to be a police officer in Sacramento and was called to serve. We feel heartbroken every hour, every day."
Hahn had some advice for everyone in the audience:
"As we go about our busy lives tomorrow – care about each other, help each other, provide selfless service to those in need – in other words, be like Tara," he said.
He also offered words of comfort and support for O'Sullivan's family.
"When your legs get weak, we will stand for you. When the fog is so thick that it's difficult to see your way, we will be your eyes," he said. "When you need a shoulder to cry on, we will be there. The debt our department and community owe your family can never be repaid. We're forever humbled by the enormity of your sacrifice. We'll forever have your six – you are part of our family and we'll forever have your six."
Then Hahn gave O'Sullivan the traditional police sendoff.
"Angel officer Tara Christina O'Sullivan – thank you for your selfless service to all of us," he said. "Rest in peace – we've got it from here."
"Live with honor, serve with pride."
Sgt. Brent Kaneyuki noted that the 9/11 Honor Flag was present at the ceremony.  It was displayed on a flagpole at the left edge of the stage. The stripes of the flag are made of names of the first responders who died in responding to the  9/11/01  tragedy in New York, Washington, DC and Pennsylvania. The flag is a tribute to the police and firefighters who die in the line of duty.
The sergeant recalled his experience with O'Sullivan when she was going through the Sacramento Police Academy, where he was one of the training staff.
She was part of the class 18BR2, whose motto was "Live with honor, serve with pride."  She was one of 68 recruits, and one of 19 women, who enrolled in the academy on July 9, 2018.
Kaneyuki said he got a glimpse into O'Sullivan's tenacity when he read her answer in one of her assignments.
It was an autobiography of sorts – in which recruits were asked what jobs they would like to do as police officers. "Most recruits list one or two things – detective, POP officer," he recalled. But O'Sullivan had her entire career planned out. She wrote that she would want to be in SWAT, a K9 officer, a mounted officer, and work in a gang unit. She also planned to become an academy corporal and expected to make sergeant, lieutenant, and one day, captain.
"That was Tara – laser focused, determined and knew exactly what she wanted and how she would go about it," he said. "Tara had a genuine excitement for life and for her new career in law enforcement. This was always evident in her glowing smile."
Although O'Sullivan was small – 5'4 and 120 lbs – she was a phenomenal athlete, according to Kaneyuki.
She excelled in physical training (PT) and holds the plank record not only in the police academy but also the department plank record for both male and female officers: 26 minutes and 7 secs. O'Sullivan set that record before she graduated from the academy last December. The longest that a male recruit could hold the plank was for 22 minutes, while O'Sullivan playfully taunted him with "you know you're getting tired."
Kaneyuki said she displayed "superhuman" strength during one grueling challenge: – hold a 10-lb plate above the head while running and doing lunges for one full lap on the 400-meter track.  The penalty was that if someone was unable to keep the weight above their head, then he or she would have to do 15 burpees while all the rest of the members of the squad continued holding the weight. O'Sullivan held the weight for 40 minutes and never had to do a single burpee.
For that and other accomplishments, the academy will name the gym after her, as well as the PT award – the Officer Tara O'Sullivan Top Physical Fitness Award.
Kaneyuki shared some of the glowing reviews that fellow academy corporal and field training officers gave O'Sullivan.
"Tara's steadfast determination and work ethic will forever be an inspiration to the Sacramento Police Academy and this department," he said. "Tara demonstrated all that is good and right in our community and law enforcement. I'm confident that  her legacy will encourage and inspire others to enter our noble profession to serve and protect."
He noted that O'Sullivan truly exemplified the 18BR2 motto, and asked the members of the academy class to sound off, and they responded.
Law Enforcement Candidate Scholars Program
No one involved with the Law Enforcement Candidate Scholars (LECS)  program spoke at the memorial service Thursday.
Part of the reason may be that fellow graduates and scholars had spoken out at a candlelight vigil held at Sacramento State this past Sunday.
LECS coordinator Shelby Moffat was impressed with O'Sullivan after reading her three essays in her application to the program.
O'Sullivan talked about wanting to help other people and working in a community where she could serve, she discussed learning to work with other people by playing soccer, and she expounded on the work she did at Chuck E  Cheese, where she was worked with people from low socio-economic backgrounds.
"This is perfect," he said. "Everything she said was exactly what she was when I first met her. She never strayed. She was always forthright. She was always a good human being. It wasn't just the things she did, it's how she did it. She led by example."
Moffat noted that O'Sullivan had a larger than life presence.
"She wasn't the biggest person in the world but her heart was huge, man. She was that person who says, 'I'm in charge,' and you knew that, and the other students knew that and the people in the community knew that."
It's the reason why O'Sullivan is featured in all the promotional videos for LECS.
"This is what we want for the rest of the generation, what I want for her legacy," he said.
Fellow LECS graduate, Tim Blocker, now a Sacramento County Sheriff Deputy, said that O'Sullivan's athletic abilities were already evident when she was in the LECS program. He was in an earlier class at the Sacramento Police Academy, 18BR1.
He recalled that the first time he met her – she was sick,  it was raining, and she was not dressed for the weather.
"But that didn't stop her, even though she had 100 degrees fever, she was still able to climb the wall, stay with the class as we climbed across the tight ropes, do all the challenges that we had to do," he said. "That really showed what kind of strength she had, the power, the resiliency and the commitment to the program that she had."
Blocker said that unknown to most people, O'Sullivan had a broken wrist all during the LECS programs.
"She did all the push-ups, all the burpees, all the running with a broken wrist," he said. "She could run a marathon, run circles around me – that's something I really remember about her – her fitness."
Sacramento PD officer, Daisy Castro, was in the LECS program and also in O'Sullivan's police academy class, 18BR2.
She recalled O'Sullivan was always supportive, even as they transitioned into becoming officers with Sac PD.
"She was the person I needed whenever I felt depressed or down – she was the person I would go to," Castro said. "She would always encourage me and tell me, 'Hey, you're strong. You're a hard worker. You could do it. I believe in you.' She was like, 'Remember how you were in the academy. You're going to be like that, and you're going to stay like that – show everybody you can do it.'"
"Marble wrapped in velvet."
Gary Roush, O'Sullivan's godfather, shared more personal details about O'Sullivan at the memorial. He met her when she was only four years old. Even then, she exhibited an intellect and curiosity beyond her years. As she grew, he said it was "obvious" that she was an extraordinary person.
"She was one of those rare people who devoured life – doing so while somehow maintaining both strength and kindness in equal measure, both an aggressive vigor and a gentle touch," he said. "She was marble wrapped in velvet."
Roush said his goddaughter had the ability to make everyone feel like they were her best friend, and she also had an intense affection for dogs.
"At times I had to wonder which species she loved more – people or pooches – and I'm glad she was never put in the position of having to choose between me or her beloved dog, Mojo," he said. "I would probably not have been pleased with the outcome."
O'Sullivan's godfather said he had a hard time dealing with her death.
"I'm so very troubled about the life unlived that was taken," he said. "I'm angry with the experiences unexperienced."
He said that O'Sullivan was supposed to visit him in the near future and play with his dachshunds. Next year, he was to officiate at her sister's wedding, where she was to be the maid of honor.
O'Sullivan had asked him to officiate her wedding too, whenever that was going to take place.
"She had a boyfriend, Adam, who she loved, and most likely, she would enjoy a long life," he said. "That won't happen."
O'Sullivan's younger brother, Justin, had been contemplating marrying his girlfriend too, and Roush knew that O'Sullivan wanted to be involved in the plans.
Roush said he would try to focus on the positive things that happened in O'Sullivan's life.
"She accomplished more goals in her life than many twice her age," he said.
So he ticked off a few things that O'Sullivan completed on her list: She got to visit Europe (Italy, France, Germany), she was involved in the Olympics development program, and she also found love in her life.
"With the positive fresh on my mind, I must say farewell, my sweet girl," he said. "I love you always and you'll forever be part of our lives. Tara Strong!"
"Cop, coach, counselor."
Martinez PD Sergeant Fred Ferrer was the last to speak at the memorial. He transitioned into the closing by expressing his dismay that everything about O'Sullivan has already been mentioned by others.
"I knew I should have went first," he said.
But his placement at the end of the program reminded him of a challenge that he had posed to O'Sullivan when she was in the Martinez PD's Explorer Program. He had assigned another Explorer the same case law that he had given O'Sullivan, and when it came to presentations, made the other person give their report. Martinez then told O'Sullivan to give hers.
O'Sullivan responded, "Why do I need to go now?"
Ferrer's answer was, "Maybe they need to hear it again, and maybe they need to hear it the way you need to present it."
O'Sullivan surprised him with her analysis of the case.
"She touched on areas that the other Explorer did not know existed," he recalled. "She took it deeper and related it to our field, and what we're challenged with during that time."
Ferrer said O'Sullivan had a quiet confidence about her when he met her in the Explorer Program. He was a corporal at the time.
"I knew she had a strength that was going to be unleashed and I didn't want to be around it because she would challenge me," he said. "She had tons of questions and challenged you, but she did it in a manner that wasn't cocky, she did it in the manner of being inquisitive and wanting to go deeper."
O'Sullivan was always eager to participate in the "shoulder tap" stings where she would try to get an adult to buy alcohol for her. She was successful at it, but hated being the decoy, when she would try to buy alcohol directly from liquor stores and other retailers.
"Nobody would sell me anything," she would say to Ferrer, who would tell her it was a good thing
"She always wanted to be involved and wanted to know each step."
When O'Sullivan got accepted into Sac State, after spending some time at community college, she refused to turn in her Explorer badge and gear.
"I'm coming home every other weekend and the summers – I can come out and help you guys," she told Ferrer.
Ferrer said he felt lucky that he was able to play the part of  "coach" in O'Sullivan's life.
As a father to two daughters and a son, with one daughter a little younger than O'Sullivan, he's learned a lot about being "cop, coach,  and counselor – the three C's."
He explained that when a child is young, a parent acts as a "cop ": "Don't do this – you're going to get in trouble."
When they get older, in their teens, the parent is the "coach": They give the kids a good foundation, and "on the field of play, you give some guidance."
A parent becomes a "counselor" when: "You sit across your child and have an adult conversation about their life and their direction."
Ferrer said he got O'Sullivan in the "coach' phase and found that she was a natural leader.
"There are two kinds of leaders – those by position and those by power," he said. "Those by position are appointed – they're given authority. You may not like them and go to another person – 'He asked me to do this, what should I do?'" That other person is a leader by power. "They walk the walk, they talk the talk – they do not need that appointed position," he said. "That was Tara."
Even apart, O'Sullivan kept in constant touch with Ferrer, asking for advice when she got older. That was when he became a "counselor" to her.
But he said they would also talk about more personal things, like her feelings for her family
She was proud to intern at her father's office, loved doing her mother's customized training workouts, spending time with her sister when she came home, and worrying about her younger brother when he broke curfew.
"She loved you all," he said.
Ferrer also explained why he didn't go to the hospital after O'Sullivan got shot.
"I want to remember Tara how I remember her," he said. "I want to remember the joy. I've seen too many (sad) faces – I want to remember the faces that live in my heart."
Ferrer also offered words of praise for the Sacramento Police Department on how they handled the shooting of O'Sullivan.
The department was criticized for not rescuing O'Sullivan sooner after she was shot. It took nearly 45 minutes before officers were able to reach her to take her to the hospital. Hahn had defended the delay, saying police officers were under a barrage of fire from the suspect and more could have been injured or killed if they tried to rescue O'Sullivan without getting an armored vehicle on scene.
Indeed, the O'Sullivan family held a press conference on Tuesday to support the department's actions in the incident.
"We also know that beyond certainty what happened on June 19 falls squarely on one individual," said Denis O'Sullivan at the time. "The notion that anyone in the Sacramento Police Department is responsible for this senseless murder of Tara is extremely offensive and hurtful."
Ferrer made the following observation:
"In this business, no matter what the incident is – you're going to see some backlash, no matter how small or big – it's the nature of the beast but it's also the nature of the leech," he said. "Don't let the negative leech suck out the joy that Tara brought to this department. Don't let it happen. They beat us up out there a lot – stand together with Sac PD."
The photo slideshow  was played again on the screens for the mourners, although this time, it was introduced with the theme song of SpongeBob SquarePants, O'Sullivan's favorite cartoon, followed by Pharrell Williams'  "Happy" and "Kill Mr. Santa Claus" from the movie, "Nightmare before Christmas."
After the slideshow ended, eight police officers folded the American flag on O'Sullivan's coffin and replaced it with the bright yellow flag of the Sacramento Police Department. The folded American flag was presented to Hahn, who then gave it to O'Sullivan's mother, Kelley.  O'Sullivan's father, Denis, saluted as Hahn spoke to them briefly before they returned to their seats.
Connor gave the benediction and asked the audience to join him in the Lord's Prayer before he left the stage. Joy sent the crowd with the following words:
"Today is about Tara. We honor her selfless sacrifice to our community and profession," he said.  "Please go out and celebrate Tara."
Community Support for Tara O'Sullivan
About 100 people showed their support for O'Sullivan and law enforcement by standing along the funeral procession route outside Bayside Church. Many held signs or waved American or Thin Blue Line flags and yelled "thank you" while law enforcement vehicles sped past them.
Lisa Devereaux, 48, of Roseville and Lori Polek, 62, of Rocklin, held a Thin Blue Line flag, with signs indicating their support for the police. Both said, "Thank you for your service," to any officer who walked by them.
"She (Tara O'Sullivan) was law enforcement and we believe in them and respect them," said Polek.
One true supporter, Grande Fermin, 27, of Davis, not only attended the memorial service but rushed out immediately afterward to station himself at the exit of the parking lot of Bayside Church. He held a huge Thin Blue Line flag, which he waved without waver, even before the funeral procession formed.
"The community is losing a lot," he said, waving the flag. "We're here to show respect for what is going on."
Sacramento city officials not only attended the service but also stood near the hearse afterward.  None of them spoke at the memorial, but the mayor and many city council members attended the candlelight vigil at Sac State on Sunday.
Mayor Darrell Steinberg spoke then of the hope he saw in the crowd who turned out for the vigil, which included hundreds of police officers, many of them women.
"We have all been trying to grapple over the last days on how to explain the unexplainable, and it is not explainable," he said then.
"I know I've tried to ask myself: where is the hope, where is the hope? And I think the answer is revealed before us tonight. Here is the hope because Tara is speaking to us. She is asking us to care for each other. She's asking us to serve. She's asking us to dig a little deeper. She's asking us to set aside the unimportant and the petty. She's asking us to value our public safety officers, public servants. And she's asking us to do all that we can to heal a broken world."
Final honors
As law enforcement officers left the church, they assembled outside in orderly rows,  with a number of them standing near the hearse. It would take more than an hour before the bagpipe band came out to play as an officer led a riderless horse past the hearse. Three loud bangs could be heard to represent a 21-gun salute, and 10 helicopters performed a fly-over.
Finally, the bagpipe band played "Taps" as O'Sullivan's coffin made its way to the hearse. Eight officers marched in step alongside the casket, which was followed by O'Sullivan's family and friends. Her family watched and officers saluted while the coffin was loaded onto the hearse. Afterward, the family and other mourners went to their cars and joined the funeral procession. Law enforcement vehicles turned on their lights and sirens, as they passed under an "arch" made by two firefighter ladders. An American flag was suspended between the two ladders.
On behalf of the Elk Grove Tribune, we honor Officer Tara O'Sullivan, alongside her family, the Sacramento Police Department, her fellow officers, and the community, with the final words from her memorial service.
As was ritual, dispatch made a call to the fallen officer:
"C-cell 28 to Officer O'Sullivan," said the dispatcher three times. "Officer O'Sullivan isn't answering. Tara O'Sullivan – we honor your sacrifice. Tara O'Sullivan – your watch is ended. We'll take it from here. You'll never be forgotten."
---
Subscribe to Elk Grove Tribune via Email