Teacup Opens in Elk Grove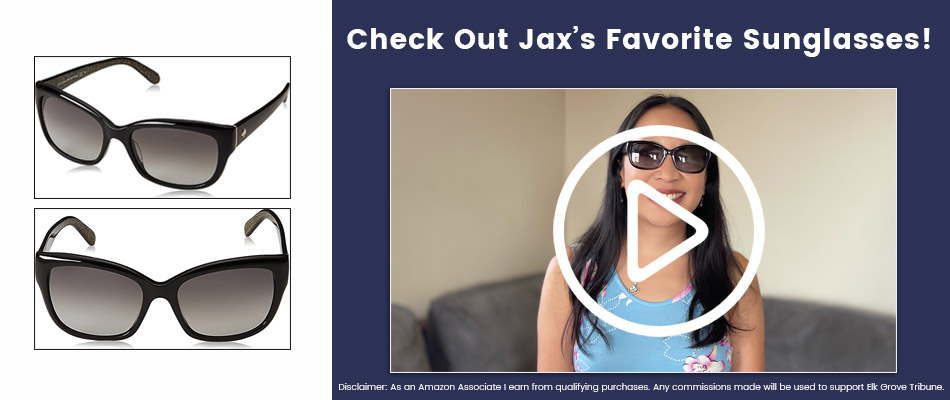 With so many boba tea shops opening in Elk Grove you may wonder if they're all the same, but they're not. I attended Teacup's soft opening on Friday and tried a variety of drinks and snacks. As similar as they are to other boba tea shop, they are also unique in their own ways. What makes it unique? Their premium teas are freshly brewed, the boba is made in-house, and the syrup is made from cane sugar. Teacup's Grand Opening is Saturday, Nov. 10th and 11th, from 12pm-11pm. They'll be having specials for both days according to their Facebook.

Grand Opening Day 1: November 10th 12-11pm
First 50 valued customers
Free portable phone charger
BOGO 50% off
After 50 valued customers
BOGO 50% off
Choice of FREE Pop Socket or Lanyard per transaction (while supplies last)
Spending $20 or more & will get a FREE drawstring backpack (while supplies last)
Grand Opening Day 2: November 11th 12pm-11pm
First 50 valued customers
FREE glass water bottle
BOGO 50% off
After first 50 valued customers
BOGO 50% off
FREE Pop Socket or Lanyard per order (while supplies last)
Spending $20 or more & will get a FREE drawstring backpack (while supplies last)
Menu
Teacup offers a variety of drinks from coffee, ice blended, milk teas, fruit teas, brewed teas, to creama teas. Unlike some boba shop, they only offer one size. That means you can stop contemplating whether you want a small or a large. They had so many good selections to choose from, but I decided to try the ice blended coconut taro with red beans, thai milk tea, teacup milk tea (their signature milk tea), and takoyaki (yes!). The owner, Maymay, was kind enough to give me some complementary samples of their mochi waffle and teacup fruit tea (their signature fruit tea). The coconut taro with red beans brought me my fondest memory as a child. It made me reflect on a dessert that I grew up with. It tasted like the coconut ice cream from the Asian store that my mom would always buy.
Teacup also offers a variety of toppings as well as personal customization on level of sweetness. Toppings are an additional $0.50. Toppings include brown sugar boba, crystal boba, egg pudding, lychee jelly, aloe, herbal jelly, matcha pudding, sago, red bean, and chia seeds. Mix and match them until your heart is content. The takoyaki and mochi waffle was delicious! Personally, I thought the takoyaki was perfect. It's crispy on the outside and soft on the inside. it does not fall apart when you take a bite unlike other places that serves takoyaki. As for the mochi waffle, it has just the perfect amount of chew. It's not too gooey where it gets stuck on your teeth. My kids approve! There are 12 different snacks to choose from, so take your pick when you're there.
Atmosphere
Upon walking into the shop, I noticed the decor is different than the ones I've been to before. There was hip hop music playing in the background and the furniture are very modern. I felt like I was in someone's fancy kitchen. From the color scheme, front counter, floors, to the cove lighting, it all looked so elegant. The cove lighting was what made it feel so relaxing in my opinion.
The orders were filled pretty fast, considering that there was a line out the door at the time that I arrived. All the employees were working hard taking orders and fulfilling them. Although the line was long, the shop didn't look crowded. There was enough seats for those who were waiting. Because I was too busy trying to make up my mind on what to order, I lost track of how long I was waiting. Nonetheless, it didn't bother me. I was pretty satisfy with my drinks and snacks at the end. Everyone else didn't seem to mind it either.
About Teacup
Maymay wanted to bring something different to Elk Grove with her boba teas in hopes of gaining support from Elk Grove residents who share the same vision. This vision was inspired by her two children who loved boba teas. Because boba tea doesn't always contain healthy alternatives, she decided to take matters into her own hands. With four years of experience she had before, she decided to go to Taiwan to study more about boba tea. After a couple of trips and some experimenting, she found the perfect ingredients. The bobas are made from cane sugar, and all the fruit teas are made from fresh fruits that are locally sourced. The fruit flavors are not as prominent as other tea shops, but that's because they're not full of artificial flavors.
When it comes to sweetening the drinks, Maymay refused to use artificial syrup in all her teas. She will only use brown sugar and cane sugar. If you're watching your sugar intake,  this is the boba shop you want to go to. I recommend Teacup to anybody in the mood for freshly brewed teas and drinks made with fresh fruit, in-house made boba, and yummy mouth-watering snacks. Teacup is worth the trip and you definitely want to check it out!
8351 Elk Grove Blvd #500
Elk Grove, CA 95758
https://www.facebook.com/TeacupEG/
---
Subscribe to Elk Grove Tribune via Email