Three Members Of Elk Grove Unified School District Board Seek Re-election In 2018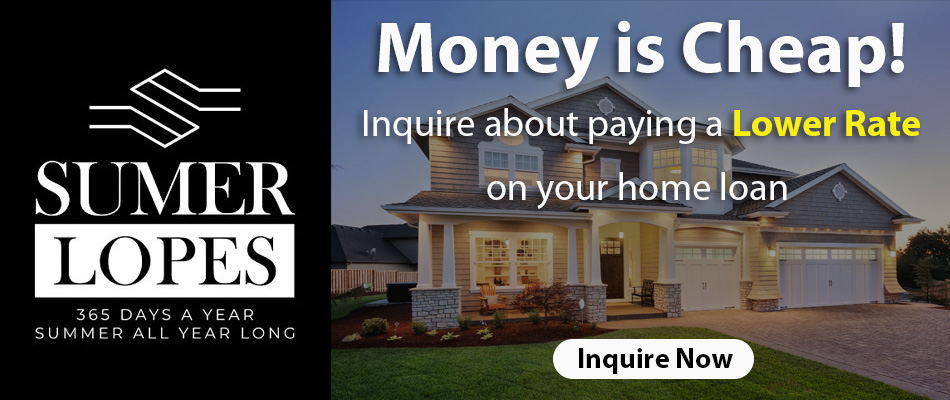 In November of 2018, Bobbie Singh-Allen, Dr. Crystal Martinez-Alire and Beth Albiani will be on the ballot for re-election for Elk Grove Unified School District Board.  All three winners of the 2014 election have declared that they will be running again year. The nomination period for anybody else who wishes to run starts in July.
Bobbie Singh-Allen
First of all, Bobbie Singh-Allen, is the trustee of Area 4, which encompasses Lakeside, Stone Lake and Laguna communities in Elk Grove. She has many endorsements already from present and past elected officials.   Sacramento Mayor Darrell Steinberg and Ami Bera, a local U.S. Congressman, and former Mayor of Elk Grove Gary Davis have all endorsed Bobbie Singh-Allen.
Having immigrated to the United States at a young age, Bobbie has devoted her self to being an active member of the community, as well as a leader in education. As a former member of the Elk Grove Food Bank's Board of Directors Bobbie helped provide emergency food and services to the community. With her efforts children the EGUSD also received clothing and uniforms through the Clothes Closet. As a member of Laguna Sunrise Rotary, in 2011 she helped organize the first ever American Sikh Day at the State Capitol in response to the tragic shootings of two elderly Sikh gentlemen in Elk Grove.
As an advocate for children and parents, she does forums to speak with parents and address their concerns regarding their children.  She says she takes the time to listen to school issues such as bullying to broadening funding to race relations. Recently, she visited a school to talk to them about bullying.
Most recently, some local students posted Snapchat videos on the Internet which brought public attention to the Elk Grove Unified School District.  Rachael Francois, a local high school student, also publicly came forward and described her experiences with racism and discrimination at Pleasant Grove High School.
Bobbie publicly stated her position on recent racial tensions at a recent Community Forum held by EGUSD. "Tonight I am here to stand for Rachel Francois, the courageous young lady who spoke up about racism in her school. I am here for the students who have ever experienced any form of hate, discrimination, or bullying for being who they are." Her powerful statements were resolute. "The measurement of success is not just test scores and graduation rates. School culture and climate should be in our measurable outcomes. I stand with all of you here today as a mother of 2 sons. I am here fighting for their future and the future of 63,000 students. Thank you."
Important to note, Bobbie says she wants to educate children's hearts and minds  to grow up to be respectful and kind. She wants Elk Grove schools to teach about the beauty and benefits of diversity.
Bobbie's campaign will focus partly improving race relations and making sure that measures are taken to combat racism, discrimination, and bullying. She believes that the district's Our Safe School Resolution and Campaign is weakened if children live in fear. She will also focus on the Elk Grove Unified Unified School District's other commitments such as art funding, and making sure the Measure M bond is managed the right way so that it funds campus re-modeling projects.  In early Spring, Bobbie will begin having events to officially start her campaign.
Dr. Crystal Martinez-Alire
Area 2 trustee is Dr. Crystal Martinez-Alire. In 2014, she won the victory over three competitors and became the first Native-American elected to Elk Grove Grove Unified School District Board.
Crystal was involved in the District's Head Start program for over a decade. She enjoyed providing services to low-income families and students. She also served as a student representative in the District's Indian Education program while in high school.  Crystal is proud to be a member of of the federally recognized Miwok tribe. Dr. Martinez-Alire is also a graduate of Florin High School.
Crystal says her new campaign will emphasize quality education for all students and working with members of the community as well as specific stakeholders.  Her area 2 communities are Camden and North Laguna and neighborhoods close to Kerr Middle School and Monterey Trail High School.
Most noteworthy, Crystal is happy to see the Measure M bond continue that voters passed in 2016 to fund campus refurbishing projects.  She says she's thrilled about the possibility for growth and says it it would be an honor to continue to serve as school trustee. It is her wish to give back to the Elk Grove Community.  She wants to make sure to pay particular attention to Native American students in need.
During her first term, Crystal became knowledgeable about the district and it's operations and familiarized herself with its services and programs.  Now, she realizes how imperative it is to maintain a learning environment that's upbeat for every student.
Beth Albiani
Last but not least, the trustee representing Area 5 is Beth Albiani. She was unopposed when she ran for the seat in 2014.  If the name sounds familiar, it is because she's the daughter-in-law of Katherine Albiani.  A local middle school bears her name and Katherine previously served on the board for 18 years.
Beth's area is Sheldon, Old Town Elk Grove as well as Wilton communities.  She is a  former Elk Grove teacher. Prior to becoming a trustee, she volunteered with the District's GATE program and served on the District's Finance Audit Committee. Beth served on the district's committee to create an educational equity plan. Furthermore, she also supported the creation of Elk Grove Unified's Family and Community Engagement office. This office connects EGUSD to parents and local businesses.
The trustee says her campaign is an opportunity to show the work that the Elk Grove Unified School District does. More importantly, it is also an opportunity to learn and listen to the community and public about priorities in the future.
Also, her first term was the beginning of her work.  A second term would permit the continuation of changes that began in her first term.
Beth Albiani said the recent bigotry incidents at local schools has made her sad. However, this outrage has moved her to be a catalyst for change and improve our schools for every student.  She also said that schools in other districts look to us for leadership. Thus, we need to be a good example for them to follow.
Be sure to cast your vote this November since Bobbie Singh-Allen, Dr. Crystal Martinez-Alire, and Beth Albiani are up for re-election.
---
Subscribe to Elk Grove Tribune via Email