Mayoral Candidate Tracie Stafford Holds Meet & Greet Fundraiser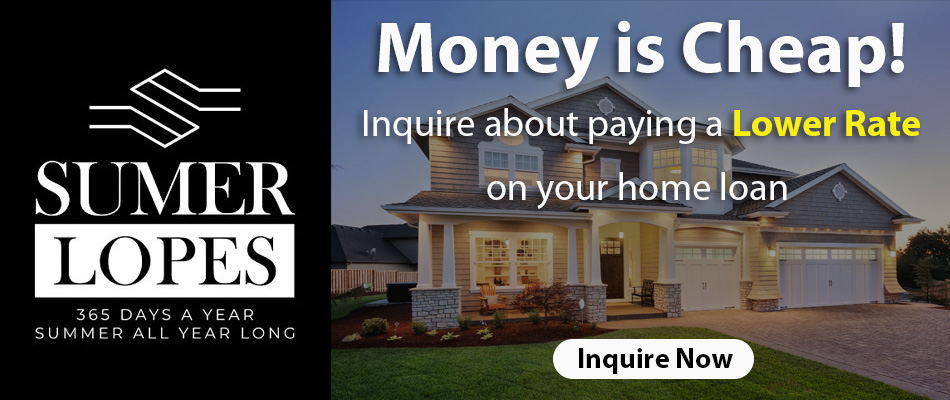 Tracie Stafford Deals With Public Perception
The biggest challenge to Tracie Stafford's mayoral race is to deal with the perception of people when she tells them she's the first African American woman to run for the office of Mayor of Elk Grove.
"Before I can open my mouth to talk about what I want to do, what my qualifications are, what the issues are, and how I can expect to make changes there, I first have to educate and open the minds of the people before I can even begin," she said.
Stafford, who is one of four candidates running for mayor in Elk Grove this November, made the comments at a meet and greet fundraiser held at Hilton Garden Grove Thursday evening. More than two dozen people attended the event – dubbed "Women for Tracie" – which raised $1,050 .for her campaign. It was the seventh fundraiser that has been held for Stafford this year.
She acknowledged that it will not be easy for her to win the mayor's race.
"It's very different running as a woman, especially in a city that never has elected a woman as mayor, let alone an African American woman, to anything in the city in its history, so what we're thinking to do here is really making history," she said.
"It is absolutely groundbreaking, and anyone who has read any history book knows that does not come easy, so we know what we're facing, and I will have to tell you, having lived in this area for 17 years, it's absolutely worth it."
Fighting For Our Community
This is not Stafford's first bid for the mayor's seat. She ran in 2016 as one of seven candidates, and finished in third place. This time, she's challenging incumbent Mayor Steve Ly, Vice Mayor Darren Suen, and another African American candidate, Jabin McGowan.
She said Thursday she learned from her previous campaign to start positioning herself earlier, and to be more specific about what she sees are quality of life issues.
Stafford and her family had moved from San Leandro 17 years ago to Elk Grove because the city offered reasonable cost of living, had low crime, was diverse and had good schools. Over the years, she has seen the city become one of the fastest growing city in the country, with the population of 40,000 rising to 175,000, and the quality of life in Elk Grove decline.
"We're bringing in these people and we don't have the infrastructure to support the residents who are living here," she said.
Stafford said she was surprised to learn that when the city created its general plan, environmental studies at the time showed that there was not the infrastructure to support the city's growth.
"We overrode it and we continued as usual – these are the types of decisions that are being made without the residents in mind, and that's basically the reason I'm running because the way the city is being governed doesn't see us as residents – it's focused on bringing in more revenue using the property tax to sustain the city, and that's not a sustainable plan."
Stafford Pushes For Changes In City Policies
Stafford noted that if Ly is re-lected or Suen wins the mayoral seat, there will be no changes in city policies. "We would continue to have the problem and it will get worse," she said.
Dealing with traffic in and around Elk Grove is one of her top issues. "We really need to be working with the region, with the county, with Regional Transit, with light rail, and actually bring public transportation to Elk Grove," she said.
Another concern  for her is the rise in crime in the city. "We're seeing it, we're hearing it more frequently than before," she said. "As a town, we need to absolutely focus on community policing, where our officers are in the community, learning and getting to know the residents."
Stafford, who has served on the California Small Business Board and the Sacramento Small Business Board, said she would like to bring in more jobs for the community. But she wants to focus on bringing in jobs that pay a livable wage, which doesn't mean more strip malls or minimum wage jobs.
"We need to focus on our number two employer – number one is government in Elk Grove – our number two employer is small business. And small businesses are the number one employer in America, and what needs to be done is focusing on those small businesses," she said.
Stafford noted that although Elk Grove is the second largest city in the region and the third largest in the state, it doesn't have many of the amenities that cities have, such as a major hotel, a hospital, fine dining spots, or a major shopping mall.
"We need a true economic development plan that fits Elk Grove, that fits with who we are, and not trying to make us a technological mecca, or make us a medical mecca. But  actually look at who we are organically, and organically Elk Grove is a bedroom community," she said.
"We started that way – we're basically a rest stop on the way from San Francisco to Sacramento. Then we moved forward to being a suburb of Sacramento,  (with people) working in Sacramento but ….living here in this wonderful town.  We need to go back to those roots, who are we, what makes sense for us."
Stafford also indicated her support for by -district voting for city council seats. That was  a proposed election change that was nixed in April by the Elk Grove City Council.
"What's happening is the entire city votes for the council members for the entire city and it shouldn't be that way," she said. "District Two should elect its District Two council member,  and then that council member is accountable to their people. That is extremely important for many reasons."
Stafford also pushed for making Elk Grove a model for an inclusive city, since it's the seventh most diverse city in the country.
"As most of you are aware, we have some racial challenges in our city. It's not because  things have gotten worse, (but) because people are speaking out now," she said.
"It's a beautiful thing. It's an opportunity to make some much needed change, and to put a voice to what has been silent, has been silenced for so long."
Tracie Takes The Time To Talk To Supporters & Potential Supporters
Many of the people who attended the event came out of curiosity about Stafford.
"I'm here to listen to Tracie and see what she has to say about running for mayor,' said Cameron Tang, 45. He's an IT professional who was one of the few men who attended the event. "She talked about Elk Grove having a shift in vision."
Yvonne Lee, 55, who is in retail sales, had recently moved from Fresno, where she was active in the community. She was recently introduced to Stafford, who she admired as a friend, a wife, and a businesswoman.
"Variety is the spice of life, and I like to get to know people and being a part of the community," she said.
Lessie Williams, 53, a human resource manager, said she agreed with Stafford about the need for more amenities in the city.
"I really appreciate her platform in supporting the infrastructure that grounds Elk Grove." she said. "For anything you need to do, you have to go outside Elk Grove."
Moreen Lane, 65, owner of RR Strategies, said she was impressed with Stafford.
"I'm supporting a woman who has the experience, a woman of color and she's a qualified candidate," she said.
After her speech, Stafford teamed up with Kendra Lewis, one of the hostesses for the event Thursday,  to ask for donations and volunteers for her campaign. The goal: to raise $200,000.
Stafford noted that she has raised $60,000 for her campaign so far, with the average donation coming out to $67. She said developers have donated generously to other mayoral candidates, making the candidates beholden to them. But she doesn't get such donations from developers.
"I like to say I'm beholden to you," she said.